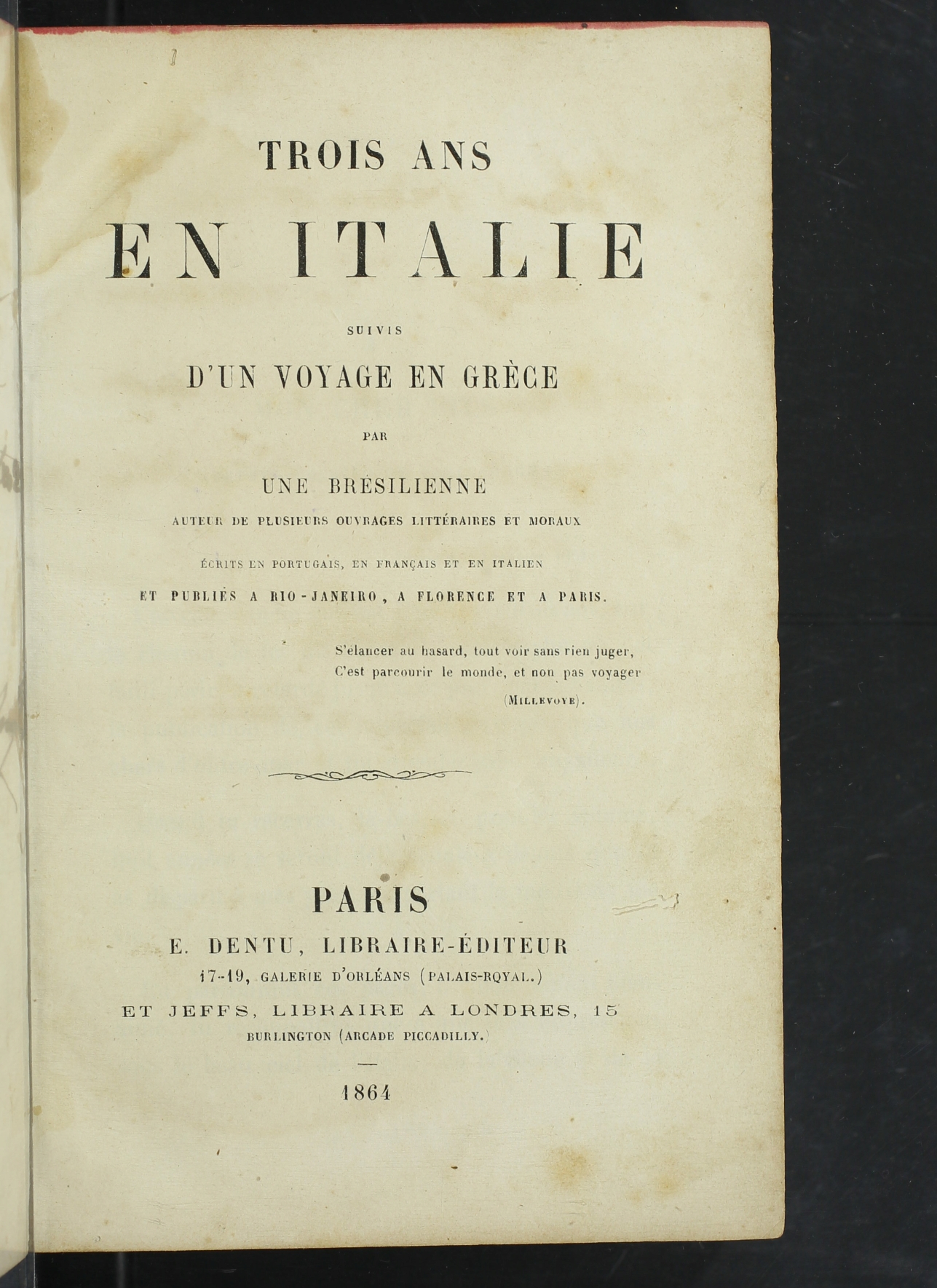 Authors:
Augusta, Nísia Floresta Brasileira, 1809-1885
Title:
Trois ans en Italie: suivis d'un voyage en Grèce
Other Titles:
Trois ans en Italie
Italie et Grèce
Publish Location:
Paris, Londres
Publisher:
E. Dentu, Jeffs
Issue Date:
1864
-
1871
Physical Medium:
2 v. (xii, 394, iv, 358 p, 23 cm
Description:
Vol. 2 lacks publication date; cf. BN-OPALE (online catalogue of the Bibliothèque Nationale
Local Note:
O ex.1 da BBM possui dedicatória de Nisia Floresta Brasileira Augusta
Type:
LIVRO
Contributor:
Lima, Oliveira, 1867-1928
Language:
fre
Subject:
DESCRIÇÃO E VIAGENS
Geographical Coverage:
ITÁLIA
GRÉCIA
Appears in Collections:
Livros

Items in DSpace are protected by copyright, with all rights reserved, unless otherwise indicated.