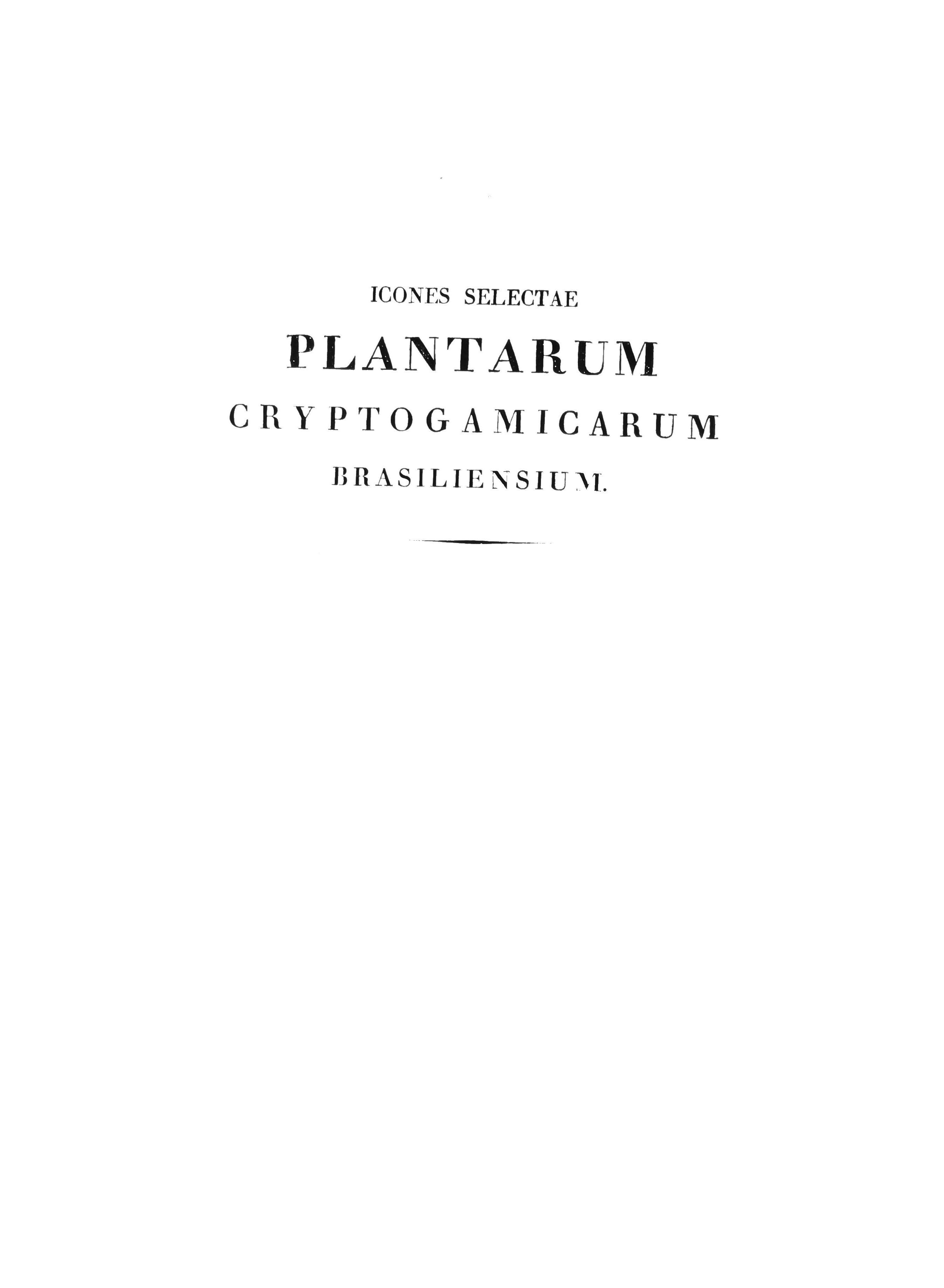 Authors:
Martius, Karl Friedrich Philipp von, 1794-1868
Title:
Icones plantarum cryptogamicarum quas in itinere annis MDCCCXVII-MDCCCXX per Brasiliam jussu et auspiciis Maximiliani Josephi I. Bavariae regis angustissimi instituto collegit et descripsit Carol Frideric. Philip, de Martius ...
Publish Location:
Monachii
Publisher:
impensis auctoris
Issue Date:
1828-34
Physical Medium:
6 p. l., [5]-138 p. LXXVI pl. (38-60cm), 36 cm
Description:
Added t.-p.: Icones selectae plantarum cryptogamicarum quas in itinere per Brasiliarum annis MDCCCXVII-MDCCCXX ... Monachii, typis C. Wolf, 1827, "The work was issued in 4 parts, of which fasc. 1 p.1-28 or 30, pls. i-xiv, appeared in april 1828 and the remainder in 1834. (cf. Wikström, Ars.-berät. om bot. arbeten, 1829 (1831), p.25; 'Linnaea', bd. v 1830, Litber. p. 71; and Kayser's "Index libr.")--Brit. Mus. Cat. (Nat. hist.)
Type:
LIVRO
Language:
lat
Linked with:
bbm/7004
bbm/7008
bbm/7009
bbm/7010
bbm/7011
bbm/7012
bbm/7013
bbm/7015
bbm/7005
bbm/7006
bbm/7007
Subject:
BOTÂNICA
EXPEDIÇÕES CIENTÍFICAS
CRIPTÓGAMAS
NATURALISTAS
Temporal Coverage:
Século 19
Geographical Coverage:
BRASIL
Appears in Collections:
Livros

Items in DSpace are protected by copyright, with all rights reserved, unless otherwise indicated.