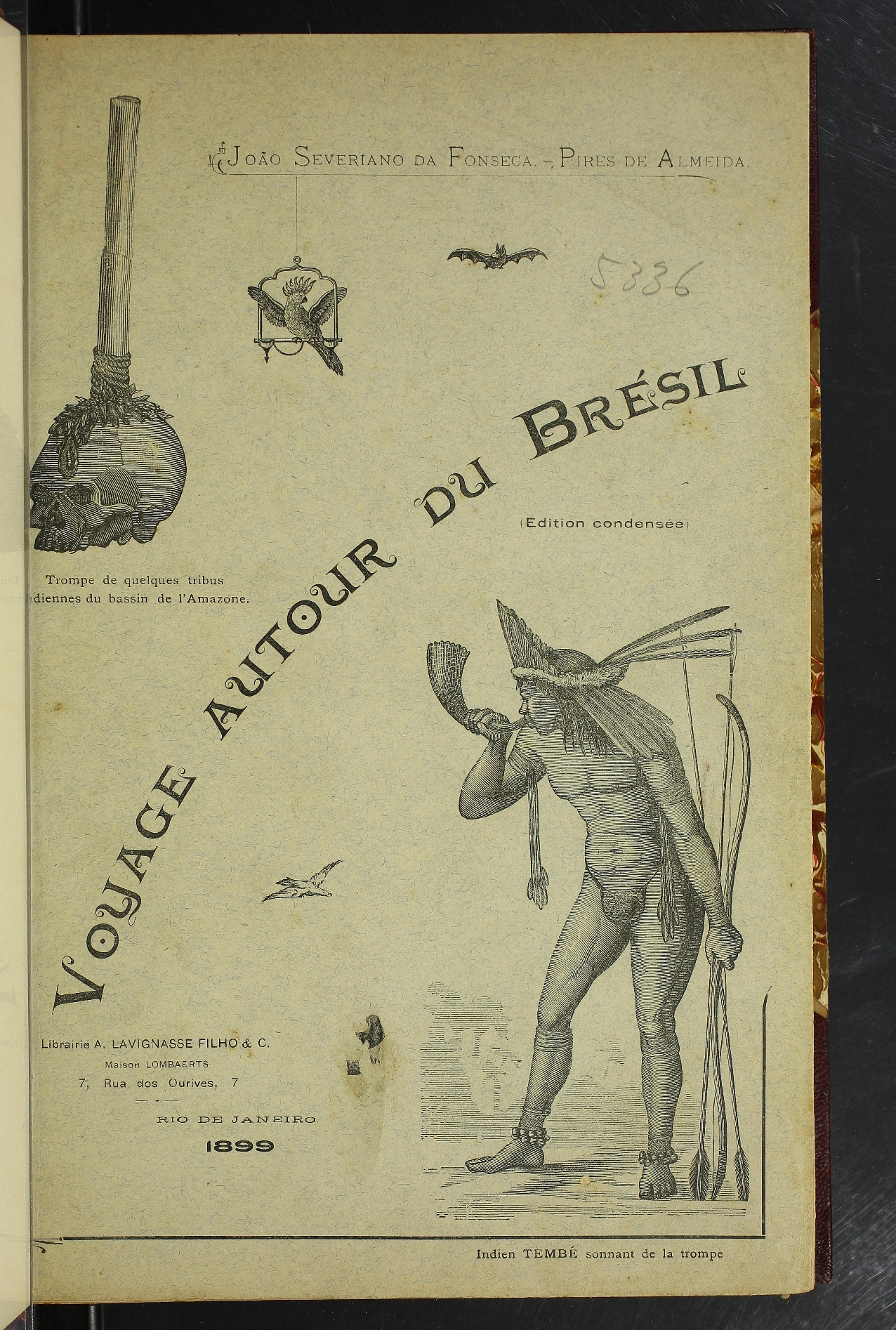 Authors:
Fonseca, João Severiano da, 1836-1897
Title:
Voyage autour de Brésil
Publish Location:
Rio de Janeiro
Publisher:
A. Lavignasse Filho & c
Issue Date:
1899
Physical Medium:
xii, 326, xxviii p, illus., plates, 28 cm
Description:
At head of title: João Severiano da Fonseca -- Pires de Almeida
"Cet ouvrage n'est donc pas une simple traduction du Viagem ao redor do Brazil [1875-1878. Rio de Janeiro, 1880-81] mais plutot une édition française condensée et amplifiée, en certains détails, du même voyage."--Préf
Type:
LIVRO
Contributor:
Pires de Almeida
Language:
fre
Subject:
GEOGRAFIA
ÍNDIOS
EXPEDIÇÕES CIENTÍFICAS
VIAGENS E EXPLORAÇÕES
POPULAÇÃO
HIDROGRAFIA
CLIMATOLOGIA
GEOGRAFIA
Geographical Coverage:
BRASIL
MATO GROSSO
Appears in Collections:
Livros

Items in DSpace are protected by copyright, with all rights reserved, unless otherwise indicated.