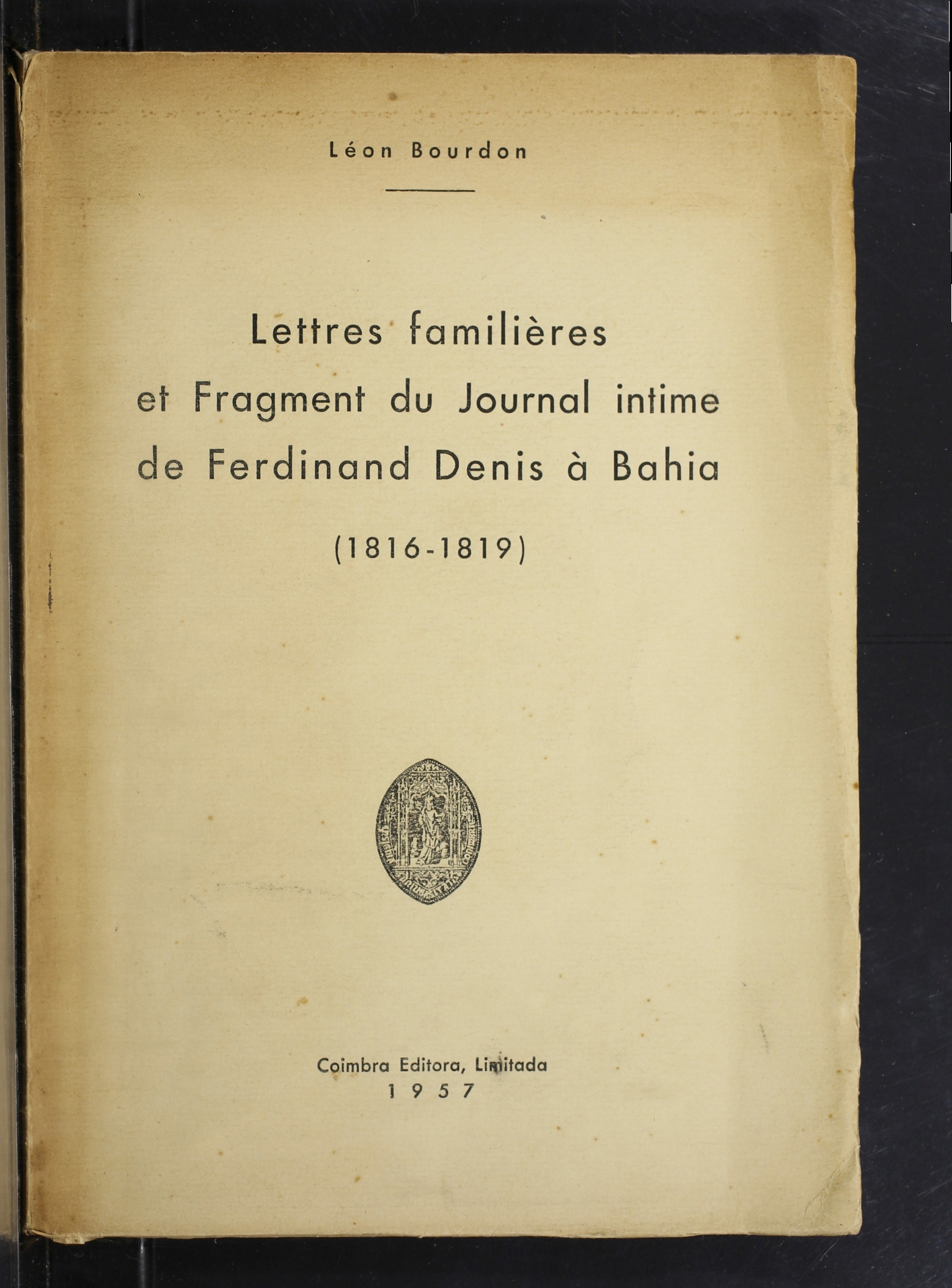 Authors:
Denis, Ferdinand, 1798-1890
Title:
Lettres familières et fragment du Journal intime de Ferdinand Denis à Bahia, 1816-1819
Other Titles:
Journal intime
Publish Location:
[Coimbra]
Publisher:
Coimbra
Issue Date:
1957 [1958]
Physical Medium:
144-286 p, 24 cm
Description:
At head of title: Léon Bourdon
"Separata de Brasilia, v. 10."
Type:
SEPARATA
Contributor:
Bourdon, Léon, 1900-1994
Language:
fre
Subject:
DESCRIÇÃO E VIAGENS
Geographical Coverage:
BRASIL
Appears in Collections:
Separatas

Items in DSpace are protected by copyright, with all rights reserved, unless otherwise indicated.