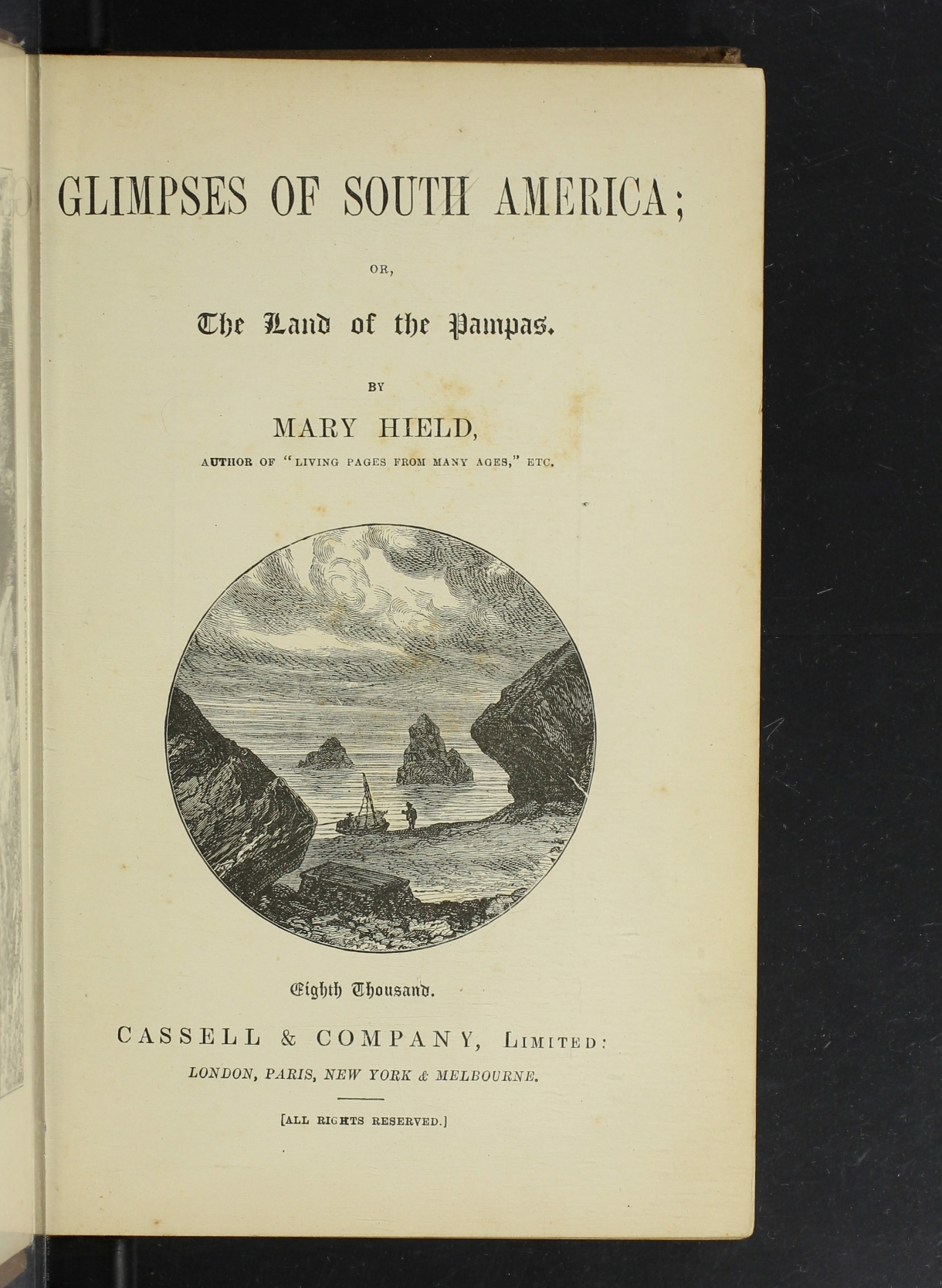 Authors:
Hield, Mary
Title:
Glimpses of South America; or, The Land of the Pampas
Publish Location:
Londres
Publisher:
Cassell & Company
Issue Date:
s.d.
Physical Medium:
222 p, il, 18 x 11,6 cm
Part of:
The World in Pictures, s.n.
General Contents:
O Brasil é descrito nas p.89-139
Local Note:
No final, catálogo da Cassell & Company, 16p.s.n
O exemplar da BBM possui encadernação original, com cortes dourados
Type:
LIVRO
Language:
eng
Subject:
ESCRAVIDÃO
DESCRIÇÃO E VIAGENS
Geographical Coverage:
AMÉRICA DO SUL
BOLÍVIA
Appears in Collections:
Livros

Items in DSpace are protected by copyright, with all rights reserved, unless otherwise indicated.