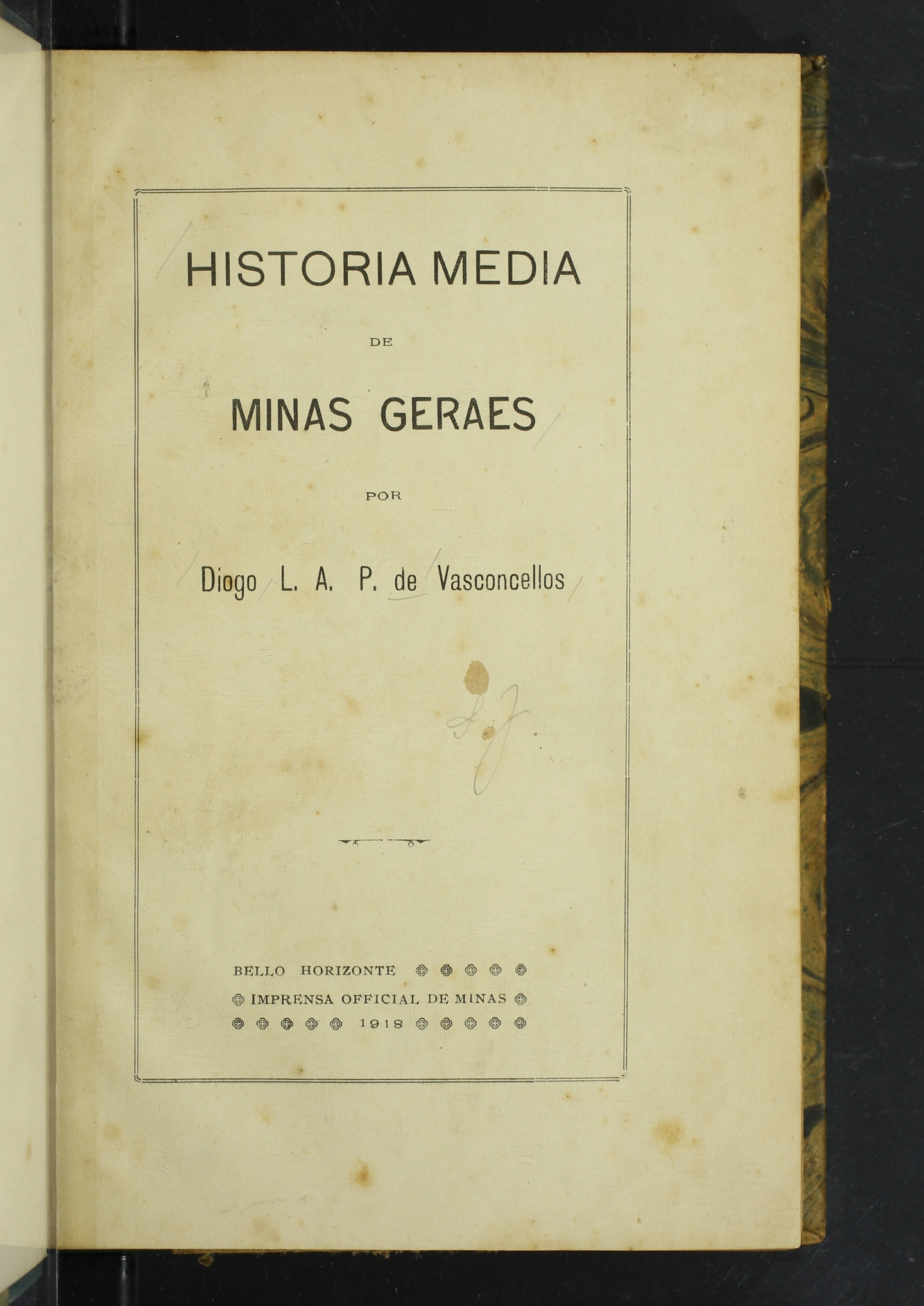 Authors:
Vasconcellos, Diogo Luiz de Almeida Pereira de, 1843-1927
Title:
História média de Minas Geraes, por Diogo L. A. P. de Vasconcellos
Publish Location:
Bello Horizonte
Publisher:
Impr. Official de Minas
Issue Date:
1918
Physical Medium:
5 p.¾., 5-324, viii (i.e. vi) p, 23 cm
Description:
Error in paging: p.[vi] wrongly numbered viii
Covers the period from about 1720 to 1785
Local Note:
Exemplar da BBM contém dedicatória de Diogo de Vasconcelos
Type:
LIVRO
Language:
por
Subject:
HISTÓRIA DO BRASIL
Geographical Coverage:
MINAS GERAIS
BRASIL
Appears in Collections:
Livros

Items in DSpace are protected by copyright, with all rights reserved, unless otherwise indicated.