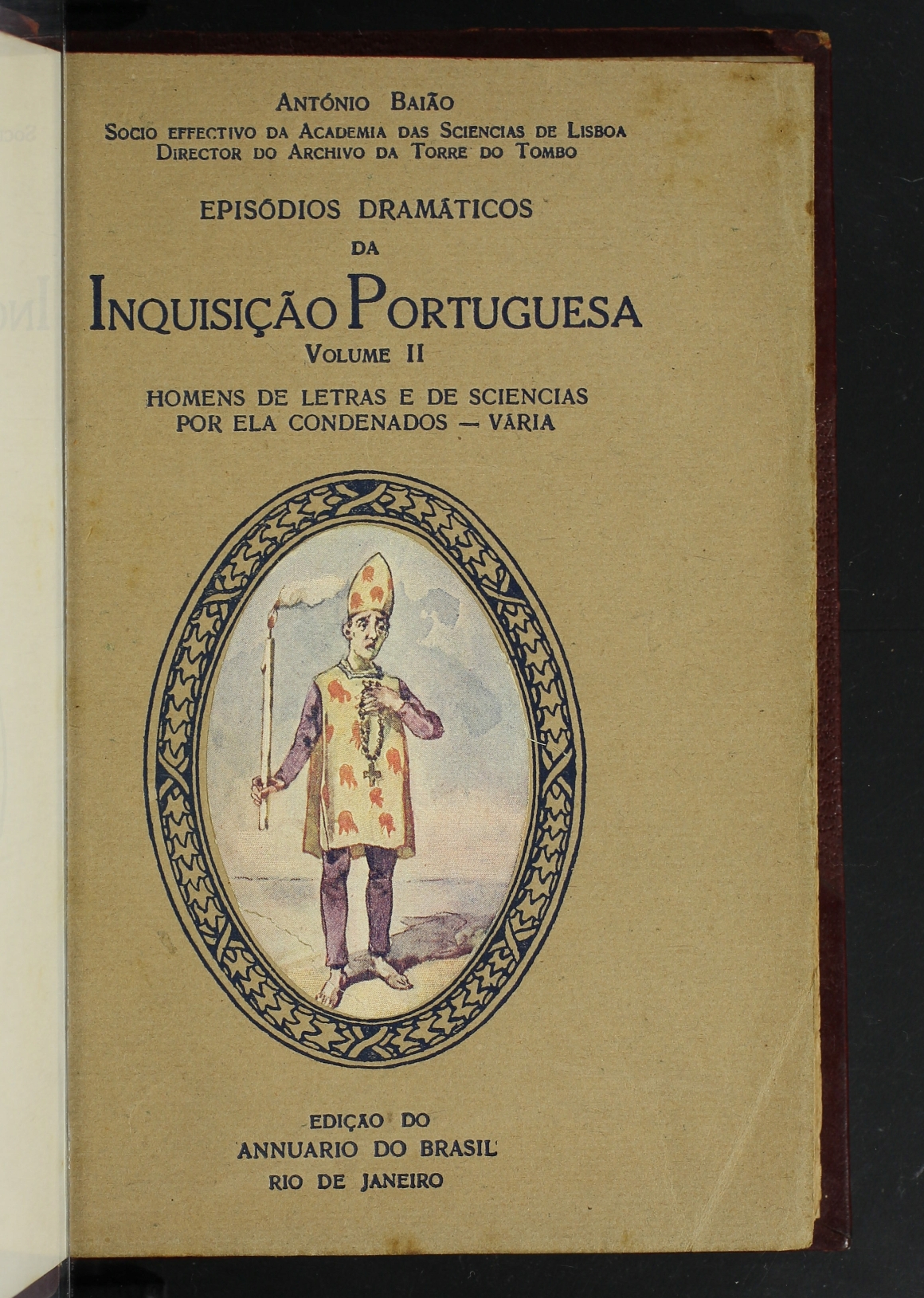 Authors:
Baião, António, b. 1878
Title:
Episódios dramáticos da inquisicão portuguesa, António Baião
Publish Location:
Porto
Publisher:
Edição da Renascença Portuguesa
Issue Date:
1919-
Physical Medium:
v1-, 19 cm
Description:
Library has vol. 1-3
Imprint varies
Vol. 1 is vol. 4 of Biblioteca historica
Local Note:
O exemplar da BBM está encadernado em pleno couro vinho, com capas
Type:
LIVRO
Language:
por
Linked with:
bbm/7417
Subject:
INQUISIÇÃO
Geographical Coverage:
PORTUGAL
Appears in Collections:
Livros

Items in DSpace are protected by copyright, with all rights reserved, unless otherwise indicated.