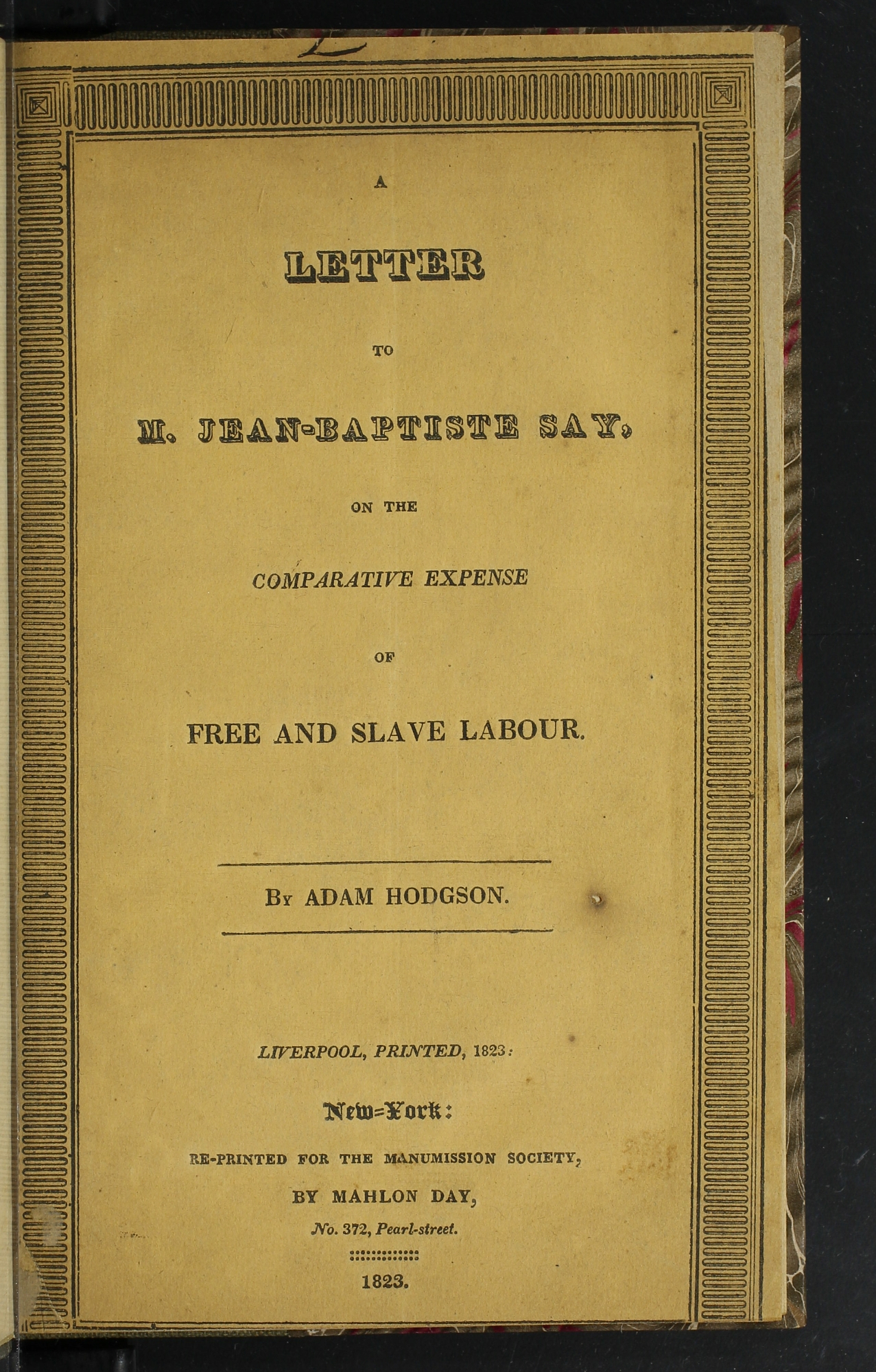 Authors:
Hodgson, Adam
Title:
A Letter to M. Jean-Baptiste Say, on the comparative expense of free and slave labour. By Adam Hodgson. Liverpool, printed, 1823
Publish Location:
New York
Publisher:
Mahlon Day
Issue Date:
1823
Physical Medium:
50 p, 20,3 x 12,6 cm
Local Note:
O exemplar da BBM está encadenado em meia percalina verde claro
Subject personal name:
Say, Jean Baptista
Type:
LIVRO
Language:
eng
Subject:
COMPARAÇÃO
ESCRAVIDÃO
Temporal Coverage:
Século 19
Geographical Coverage:
ESTADOS UNIDOS
Appears in Collections:
Livros

Items in DSpace are protected by copyright, with all rights reserved, unless otherwise indicated.