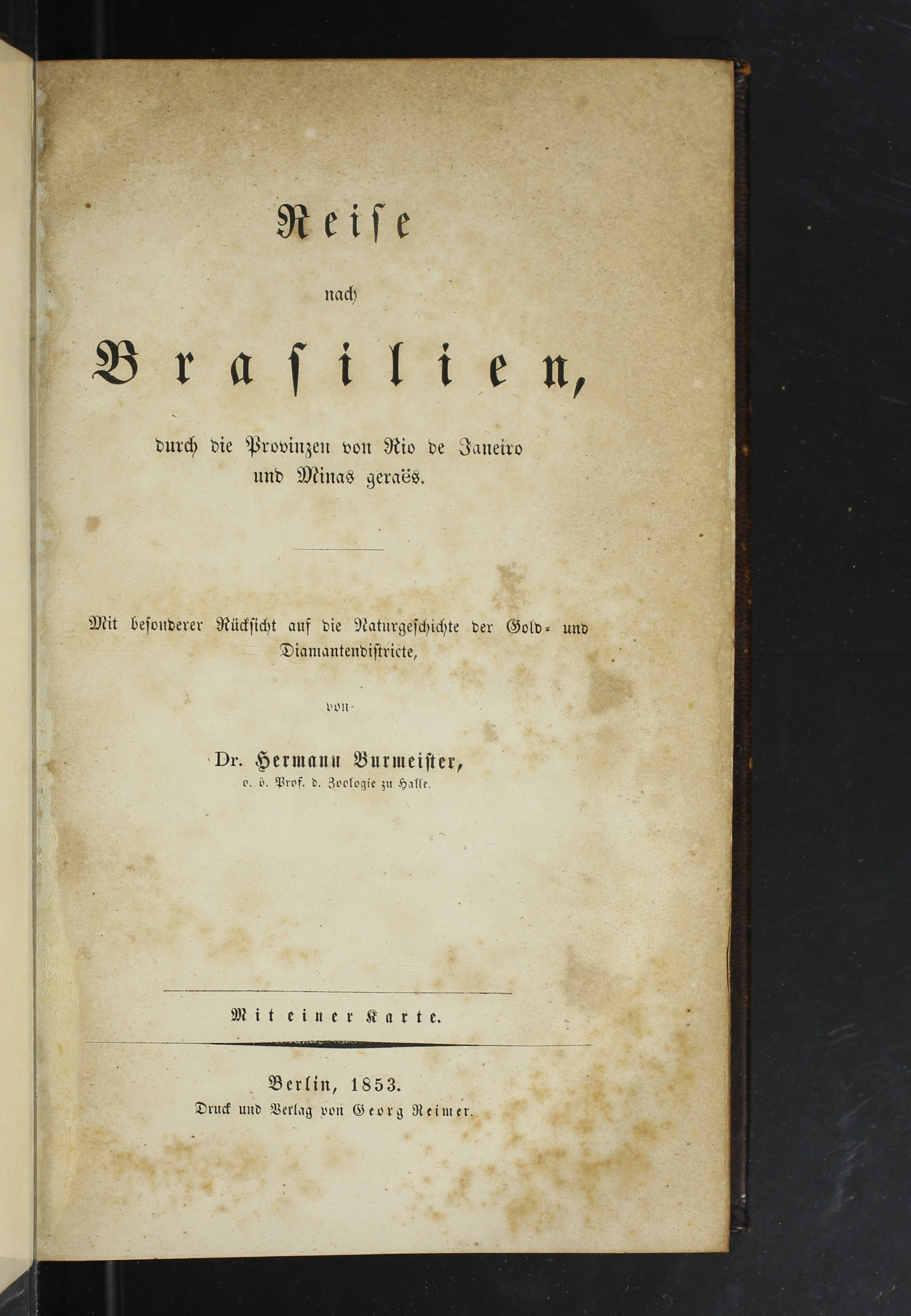 Authors:
Burmeister, Hermann, 1807-1892
Title:
Reise nach Brasilien, durch die provinzen von Rio de Janeiro und Minas Geraës, mit besonderer rücksicht auf die naturgeschichte der gold- und diamantendistricte /, von dr. Hermann Burmeister
Publish Location:
Berlin
Publisher:
Druck und verlag von G. Reimer
Issue Date:
1853
Physical Medium:
vii, [1], 608 p., fold. map, 23 cm
Description:
Reproduction of original from Library of Congress
No exemplar da biblioteca, faltam as páginas: de rosto, prefaciais vi-vii, 1-2.
A Biblioteca possui exemplar em pdf
Local Note:
Na BBM, e.1 digitalizado em 2009
Na BBM, e.2 possui encadernação com símbolo da coroa imperial em relevo no centro
Type:
LIVRO
Language:
ger
Subject:
EXPEDIÇÕES CIENTÍFICAS
HISTÓRIA NATURAL
Geographical Coverage:
RIO DE JANEIRO
MINAS GERAIS
Appears in Collections:
Livros

Items in DSpace are protected by copyright, with all rights reserved, unless otherwise indicated.