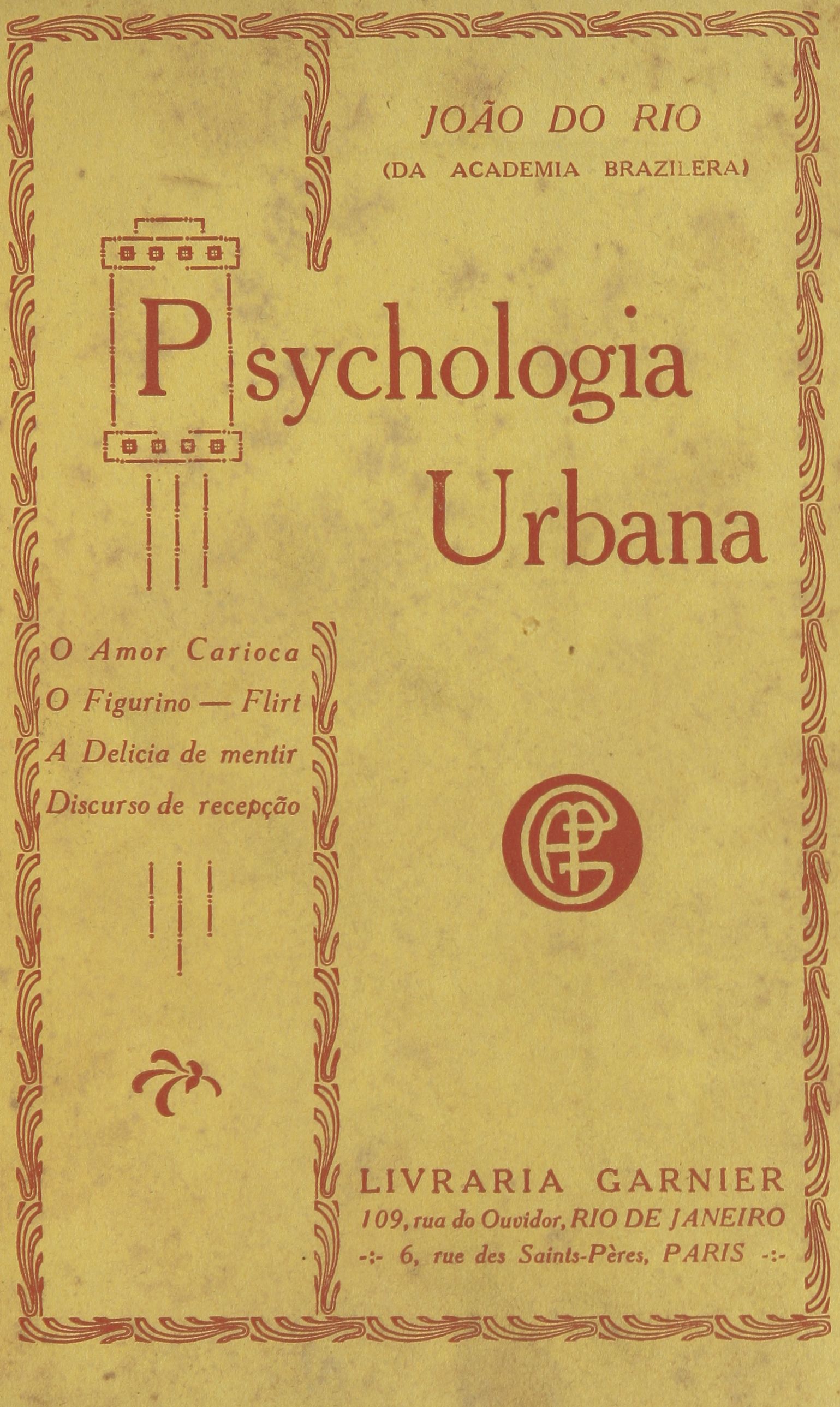 Authors:
Rio, João do, 1881-1921
Title:
Psychologia urbana
Publish Location:
Rio de Janeiro, Paris
Publisher:
H. Garnier
Issue Date:
[1911]
Physical Medium:
226 p, 19 x 12,5 cm
Description:
Author's pseud., João do Rio, at head of title. João do Rio é pseudônimo de Paulo Barreto (João Paulo Emílio Cristóvão dos Santos Coelho Barreto)
Contents:
O amor carioca.--O figurino.--Flirt.--A delicia de mentir.--Discurso de recepção as Academia brazileira
Local Note:
Ex. da Biblioteca Mindlin encadernação em couro sintético vermelho
Ex. da Biblioteca Mindlin a página de rosto foi encadernada no final do volume
Type:
LIVRO
Language:
por
Subject:
LITERATURA BRASILEIRA
CRÔNICA
Appears in Collections:
Livros

Items in DSpace are protected by copyright, with all rights reserved, unless otherwise indicated.