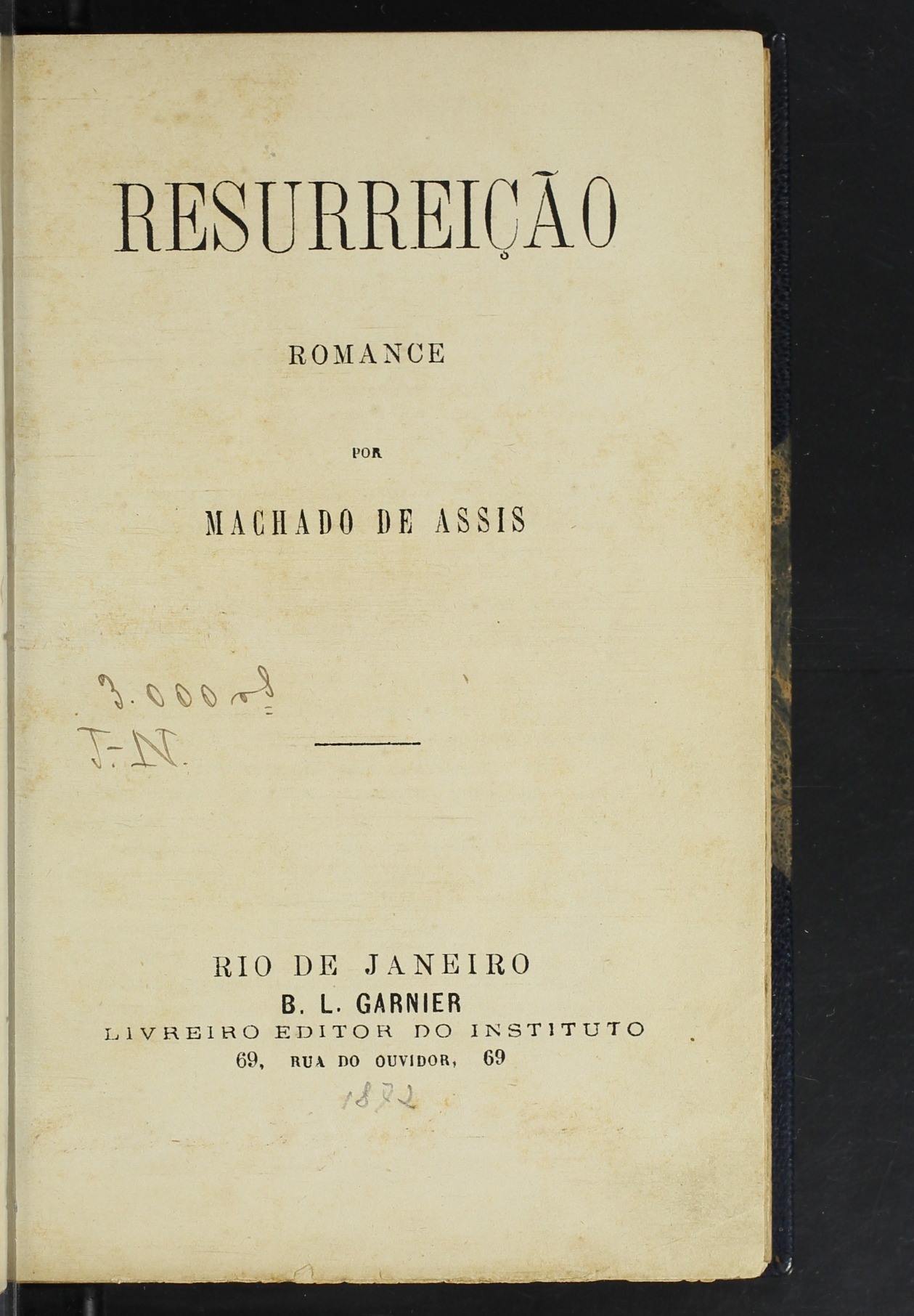 Authors:
Assis, Machado de, 1839-1908
Title:
Resurreição [sic] : romance
Other Titles:
[Ressurreição : romance]
Publisher:
Rio de Janeiro : B. L. Garnier, Livreiro-Editor do Instituto
Issue Date:
1872
Physical Medium:
iii, 241p., 1p.s.n. índice. : 18 x 12,5 cm
General Contents:
Primeiro romance de Machado de Assis. "Minha idéia ao escrever este livro foi pôr em ação aquele pensamento de Shakespeare: 'Our doubts are traitors, and make us lose the good we oft might win, by fearing to attempt'. ('Nossas dúvidas são traidoras e nos fazem perder o que, com freqüência, poderíamos ganhar, por medo de tentar')". (Machado de Assis).
Local Note:
Encad. meio couro e cantos azuis
Type:
Livro
Language:
por
Rights:
Domínio público
Subject:
LITERATURA BRASILEIRA
ROMANCE
Temporal Coverage:
Século 19
Geographical Coverage:
BRASIL
Appears in Collections:
Livros

Items in DSpace are protected by copyright, with all rights reserved, unless otherwise indicated.