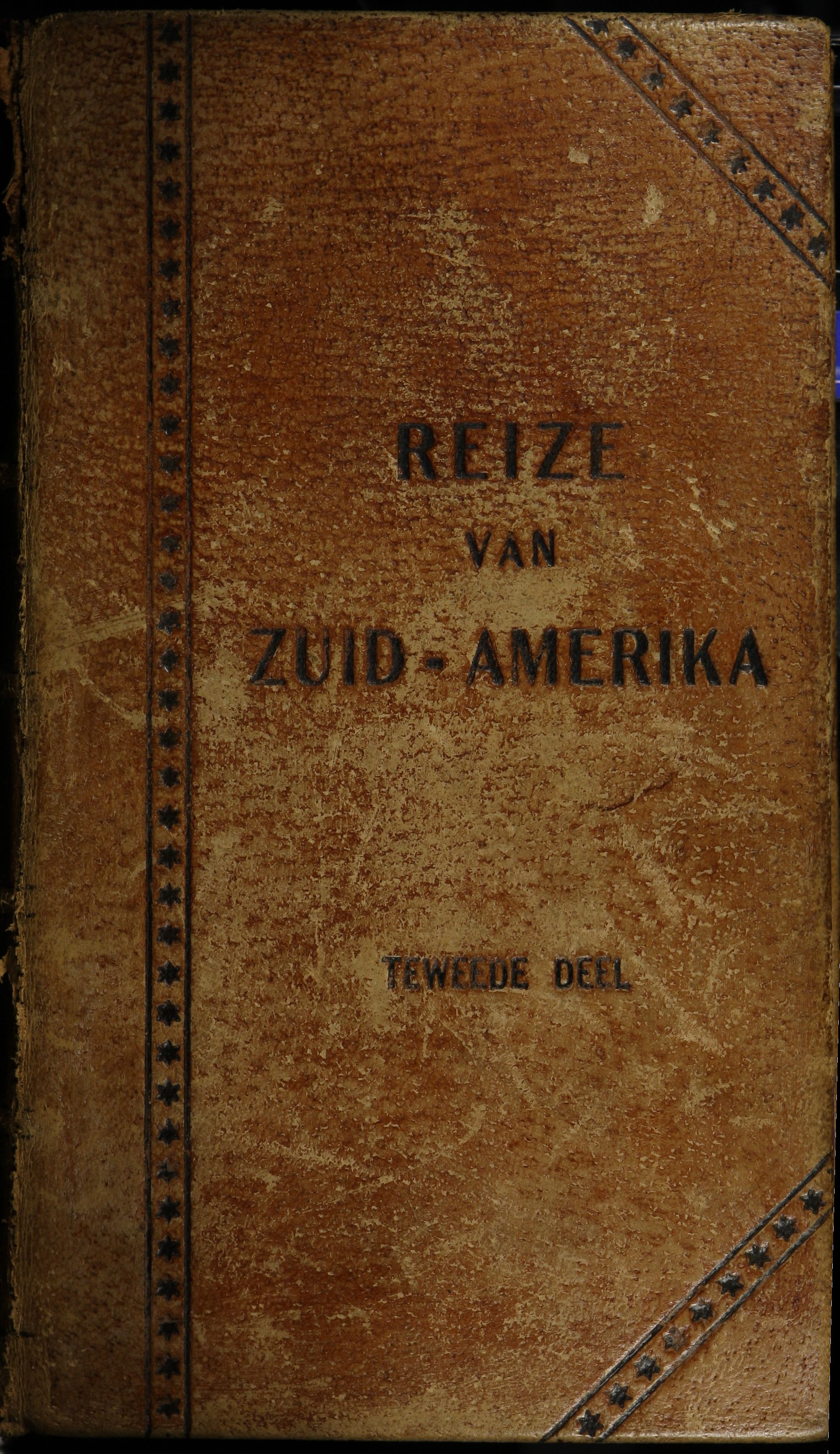 Authors:
Boelen, Jacobus, 1791-1876
Title:
Reize naar de oost- en westkust van Zuid-Amerika en, van daar, naar de Sandwichs- en Philippijnsche eilanden, China enz. gedaan, in de jaren 1826, 1827, 1828 en 1829. (Volume 2)
Publisher:
Amsterdam : Ten Brink & de Vries
Issue Date:
1835
Physical Medium:
v. 2, 445 p. : il., pranchas (algumas color.), mapa
Contents:
(Imagem 1) - De Stad Lima Gezien van de reede van Callao. (Imagem 2) - Indiaan van Zuid-America - zich op reis het gebergte bevindende. (Imagem 3) - Tapada, of gesluijerd vouw van Lima. (Imagem 4) - Destapada, of ontsluijerde vrouw van Lima. (Imagem 5) - De reede van Arica en de berg Monte Gordo, gezien van de woestÿn, by Rio Salado. (Imagem 6) - mapa dobrado.
General Contents:
Tradução do título: "Viagem às Costas Orientais e Ocidentais da América do Sul e dali às ilhas Sandwich e Filipina, China, etc. nos anos 1826, 1827, 1828 e 1829, a bordo do navio mercante 'Wilhelmina e Maria'...". Este livro narra as viagens do autor ao Rio de Janeiro (por 7 semanas). Comenta sobre a guerra entre o Brasil e as províncias do Rio da Prata.
Type:
Livro
Linked with:
bbm/5174
bbm/5185
Language:
dut
Subject:
VIAGENS
DESCRIÇÃO E VIAGENS
Geographical Coverage:
AMÉRICA DO SUL
Appears in Collections:
Livros

Items in DSpace are protected by copyright, with all rights reserved, unless otherwise indicated.