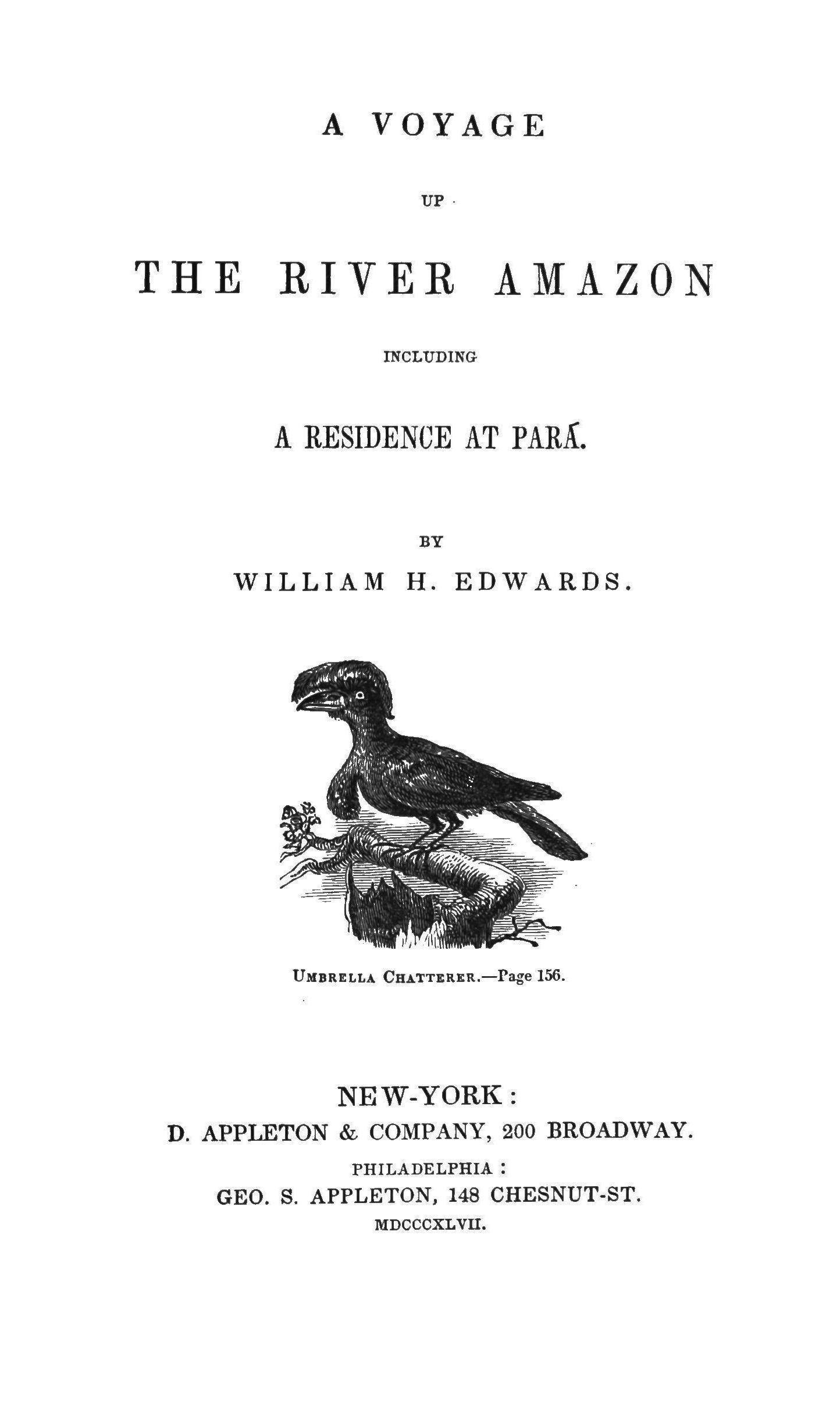 Authors:
Edwards, William H. (William Henry), 1822-1909
Title:
A voyage up the river Amazon including a residence at Pará
Publisher:
New-York : D. Appeton & Company
Issue Date:
1847
Physical Medium:
256 p.
General Contents:
William Edwards (1822-1909), jovem advogado de New York amante da natureza, fez com amigos uma viagem pelo Amazonas, de Belém a Manaus. Suas observações, entusiásticas sobre a natureza e menos sobre a população índia e cabocla, não vão além das de um turista curioso e moderadamente preparado. São de algum interesse suas palavras sobre a vida em Belém do Pará.(Texto elaborado por: Antonio Porro)
Type:
LIVRO
Language:
eng
Rights:
Domínio público
Subject:
DESCRIÇÃO E VIAGENS
GEOGRAFIA
Temporal Coverage:
Século 19
Geographical Coverage:
BRASIL
PARÁ
RIO AMAZONAS
Appears in Collections:
Livros

Items in DSpace are protected by copyright, with all rights reserved, unless otherwise indicated.