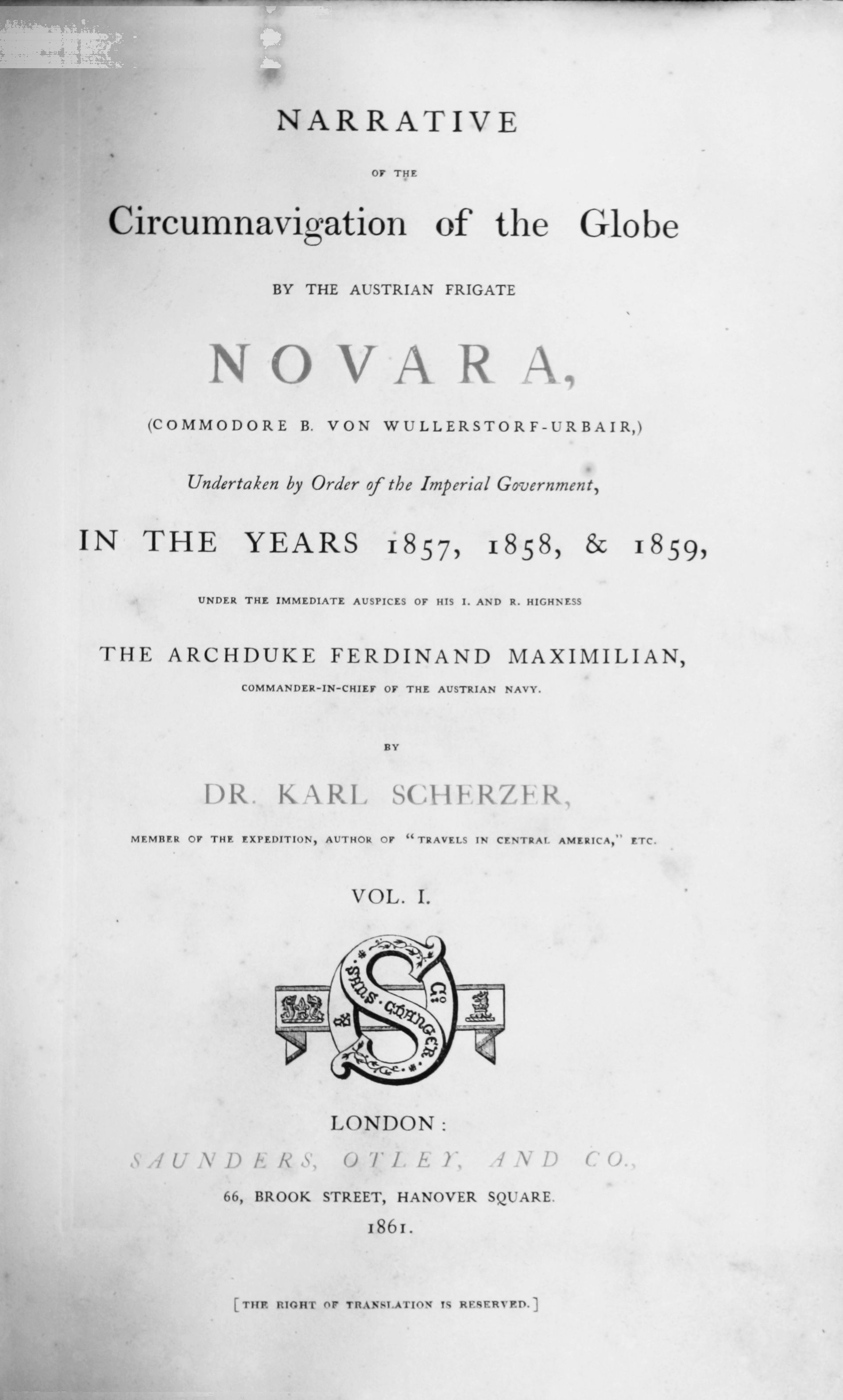 Authors:
Scherzer, Karl, Ritter von, 1821-1903
Title:
Narrative of the circumnavigation of the Globe by the Austrian frigate Novara, (Volume 1) ...
Other Titles:
... (commodore B. von Wullerstorf-Urbair), Undertaken by Order of the Imperial Government, in the Years 1857, 1858, 1859, under the immediate auspices of His I, and R. Highness The Archduke Ferdinand Maximilian, commander-in=chief of the Austrian Navy
Publisher:
London : Sauders, Otley
Issue Date:
1861
Physical Medium:
v.1, 485 p., mapa dobr.
General Contents:
A viagem da fragata austríaca "Novara" ao redor do mundo é considerada a última grande expedição científica do século XIX. Traz relatos de história natural, geografia e geologia dos lugares visitados, inclusive há 3 capítulos sobre o Brasil.
Type:
LIVRO
Linked with:
bbm/4477
bbm/4483
Language:
Inglês
Rights:
Domínio público
Subject:
VIAGENS E EXPLORAÇÕES
EXPEDIÇÕES CIENTÍFICAS
Temporal Coverage:
Século 19
Appears in Collections:
Livros

Items in DSpace are protected by copyright, with all rights reserved, unless otherwise indicated.