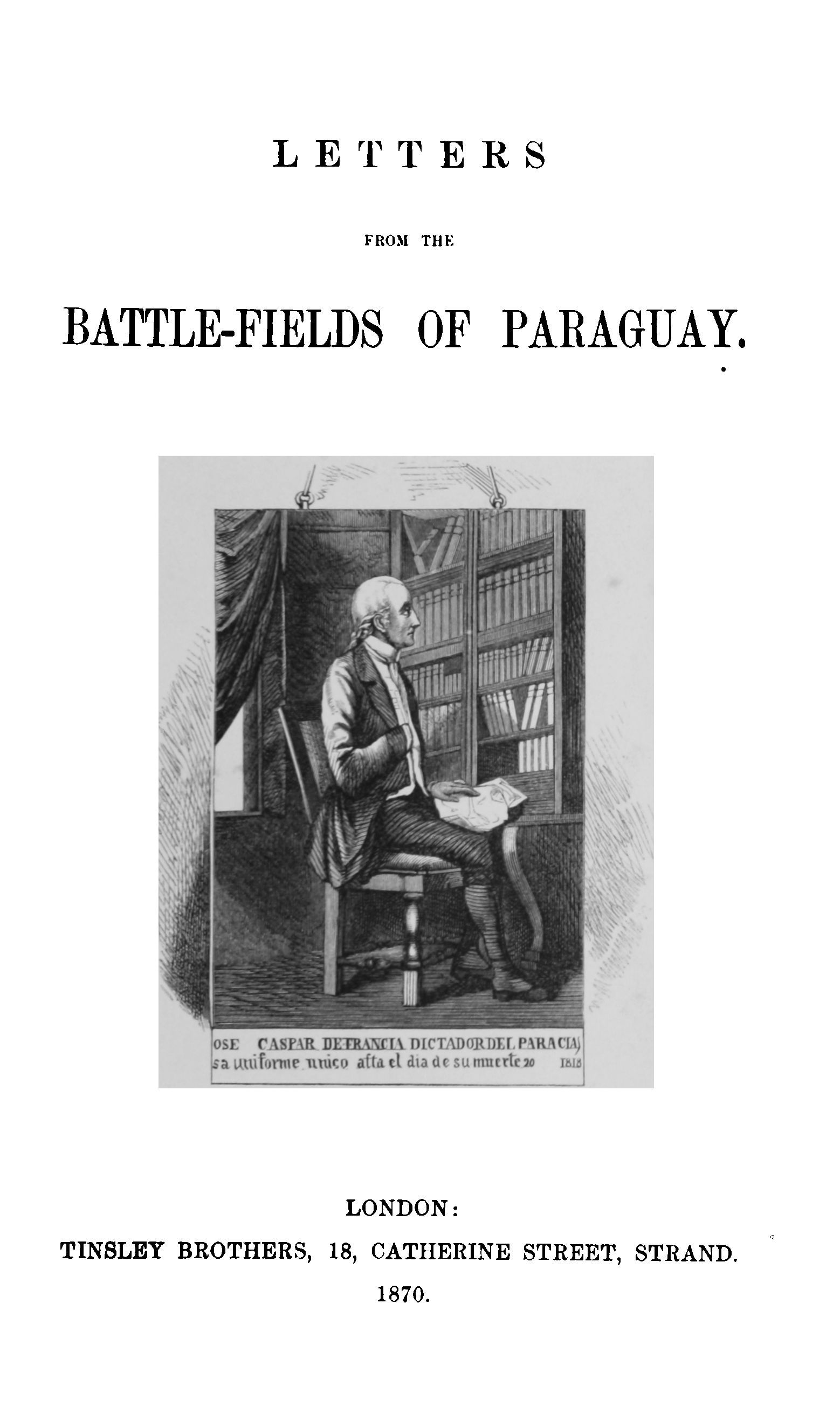 Authors:
Burton, Richard Francis, Sir, 1821-1890
Title:
Letter from the battle-field of Paraguay
Publisher:
London : Tinsley Brothers
Issue Date:
1870
Description:
Abaixo do título: by Captain Richard F. Burton, F. R. G. S., etc. Author of "Explorations of the Highlands of Brazil". With a map and illustrations
General Contents:
Relato de duas viagens feitas pelo autor, então Cônsul britânico em Santos, ao Paraguai, durante a guerra, entre agosto de 1868 e abril de 1869. Trata-se de uma obra clássica sobre a Guerra do Paraguai, redigida por um escritor viajante dos mais interessantes.
Type:
LIVRO
Language:
Inglês
Rights:
Domínio público
Subject:
GUERRA DO PARAGUAI
VIAGENS E EXPLORAÇÕES
HISTÓRIA MILITAR
Temporal Coverage:
Século 19
Geographical Coverage:
AMÉRICA DO SUL
Appears in Collections:
Livros

Items in DSpace are protected by copyright, with all rights reserved, unless otherwise indicated.