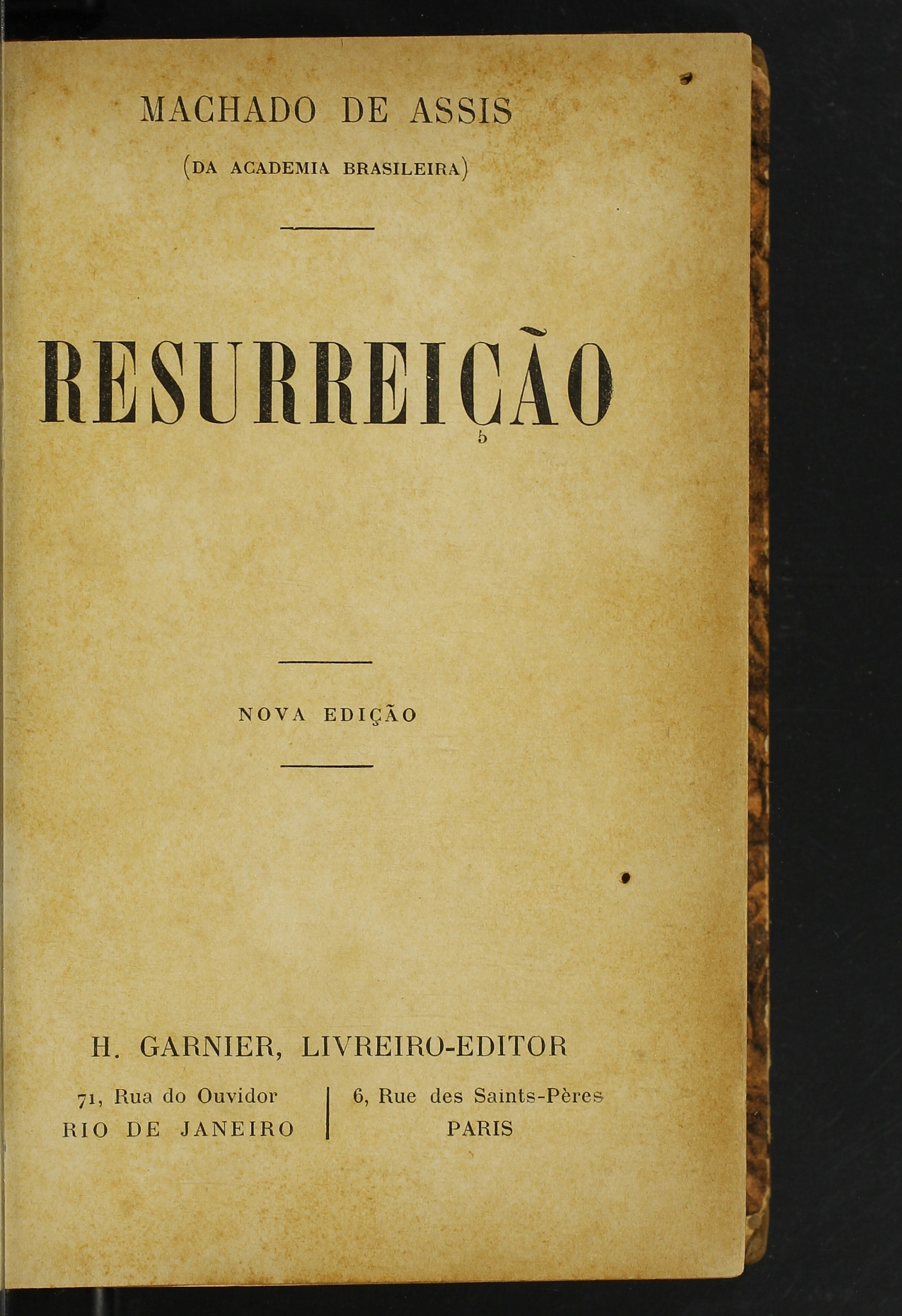 Authors:
Assis, Machado de, 1839-1908
Title:
Resurreição
Other Titles:
Ressurreição
Edition:
Nova ed. [2.ed]
Publish Location:
Rio de Janeiro
Publisher:
H. Garnier
Issue Date:
[1905]
1905
Physical Medium:
v, 260, [1], p, 17 x 11 cm
Description:
Abaixo do autor: Da Academia Brasileira
Data retirada do colofão
General Contents:
Segunda edição do primeiro romance de Machado de Assis. "Minha idéia ao escrever este livro foi pôr em ação aquele pensamento de Shakespeare: 'Our doubts are traitors, and make us lose the good we oft might win, by fearing to attempt'. ('Nossas dúvidas são traidoras e nos fazem perder o que, com freqüência, poderíamos ganhar, por medo de tentar')". (Machado de Assis).
Local Note:
O exemplar da BBM possui encadernação em meio couro vinho e papel marmorizado, com douração na lombada
O exemplar da BBM possui correções e marcas de leitura em lápis azul ao longo do texto
O exemplar da BBM possui correção no texto da p.28, com o nome "Menezes" grifado em azul e o nome "Felix" manuscrito a lápis na margem
Type:
LIVRO
Language:
por
Subject:
LITERATURA BRASILEIRA
ROMANCE
Geographical Coverage:
BRASIL
Appears in Collections:
Livros

Items in DSpace are protected by copyright, with all rights reserved, unless otherwise indicated.