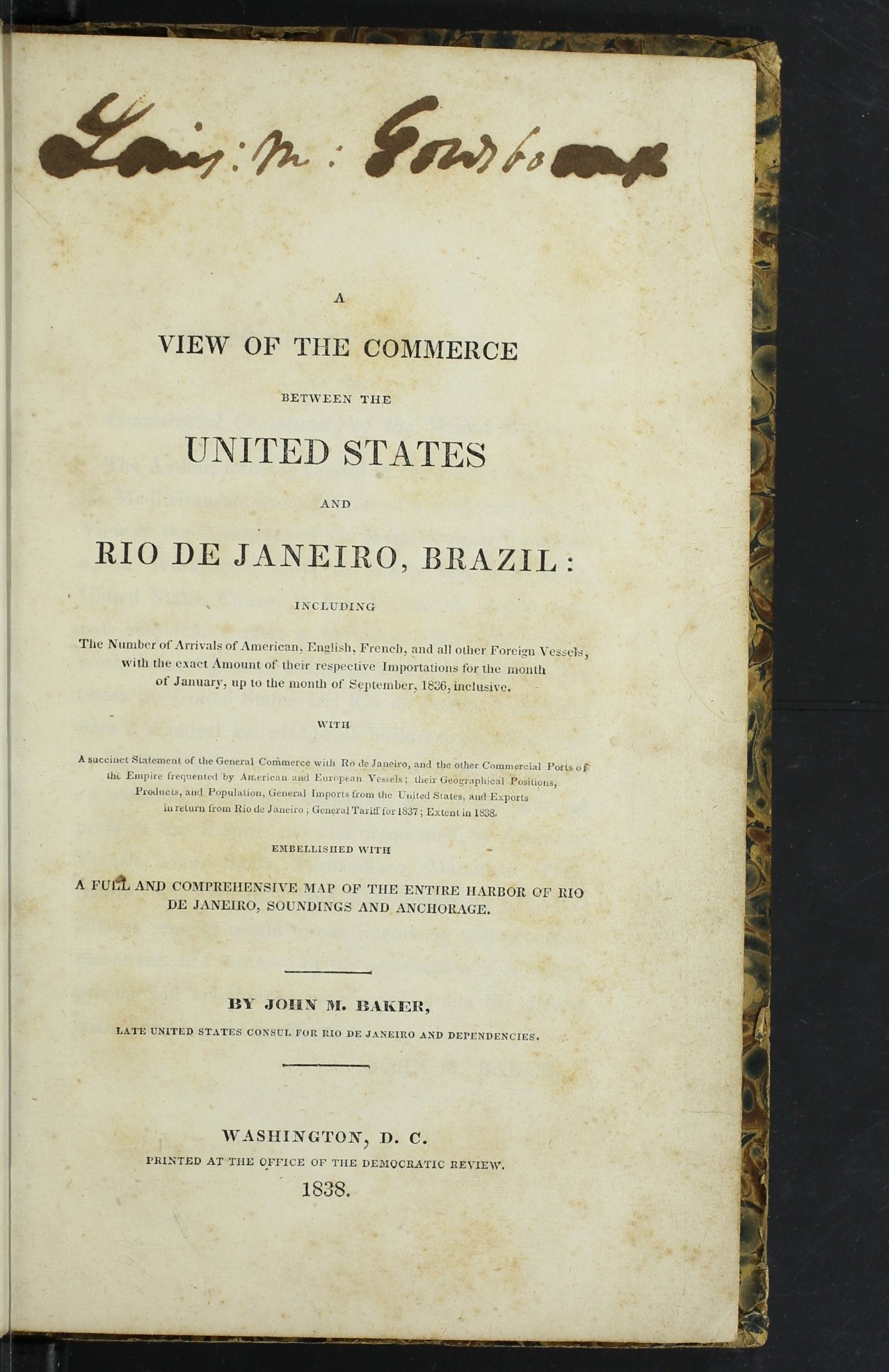 Authors:
Baker, John M.
Title:
A view of the commerce between the United States and Rio de Janeiro, Brazil: including the Number of Arrivals of American, English, French, and all other Foereign Vessels... With a succint Statement of the General Commerce with Rio de Janeiro, and other Commercial Ports fo the Empire frequented by American and European Vessels...
Publish Location:
Washington
Publisher:
Office of the Democratic Review
Issue Date:
1838
Physical Medium:
118 p, map, 21,5 x 13,5 cm
Description:
Contém 1 mapa dobrado
Local Note:
Um ou mais foldouts não foram digitalizados.
Type:
LIVRO
Language:
eng
Subject:
COMÉRCIO
Geographical Coverage:
RIO DE JANEIRO
ESTADOS UNIDOS
Appears in Collections:
Livros

Items in DSpace are protected by copyright, with all rights reserved, unless otherwise indicated.