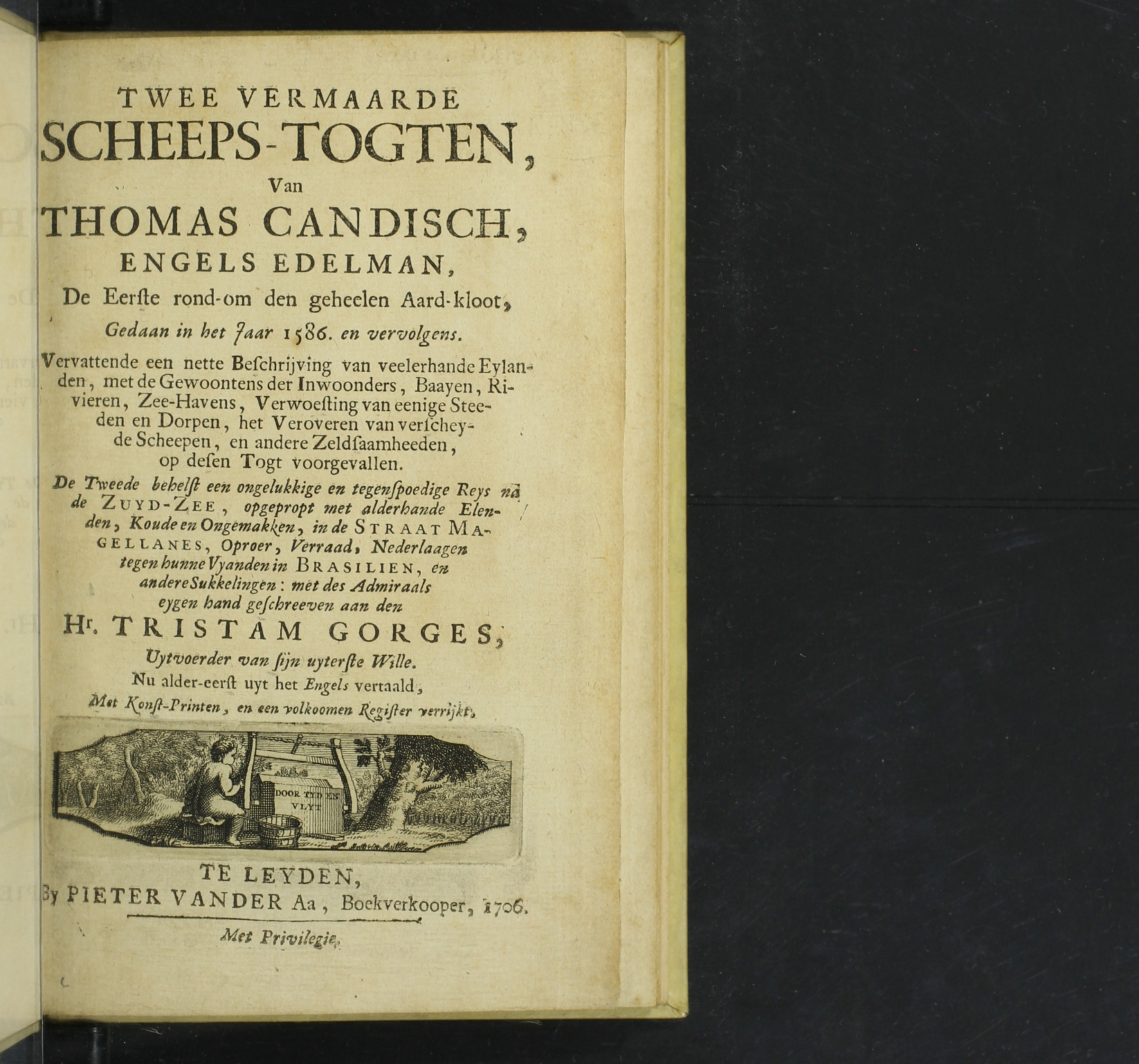 Title:
Twee vermaarde scheeps-togten
Publish Location:
Leyden
Publisher:
P. Van der Aa
Issue Date:
1706
Physical Medium:
1 p. ¾., 64, [6] p., 1 ¾. 4 fold. pl.,, fold. map., 19 cm
Description:
"Eerste scheeps-togt van Thomas Candisch," a translation of the "Admirable and famous voyage of ... Thomas Candish," by Francis Pretty: p. 1-36
Local Note:
O exemplar da BBM possui anexos, ver dossiê n. 772
(um ou mais fouldouts não foram digitalizados)
Type:
LIVRO
Contributor:
Pretty, Francis
Cavendish, Thomas, 1560-1592
Language:
dut
Subject:
VIAGENS E EXPLORAÇÕES
Appears in Collections:
Livros

Items in DSpace are protected by copyright, with all rights reserved, unless otherwise indicated.