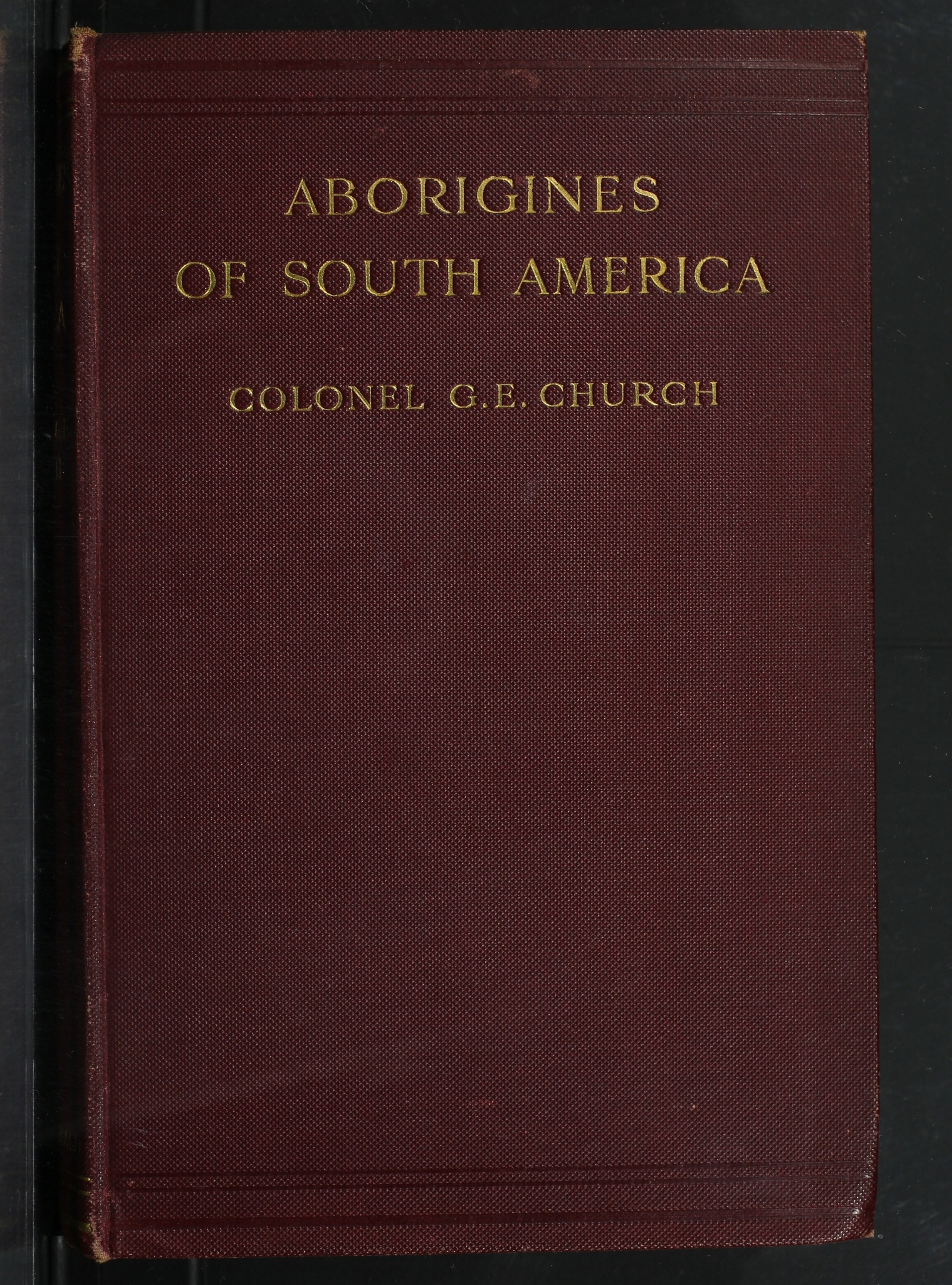 Authors:
Church, George Earl, 1835-1910
Title:
Aborigines of South America, by the late Colonel George Earl Church; ed. by an old friend, Clements R. Markham, K.C.B
Publish Location:
London
Publisher:
Chapman and Hall, ltd.
Issue Date:
1912
Physical Medium:
xxiv, 314 p., 1 ¾, front. (port.) fold. map, 23 cm
Contents:
Biographical notice of the author.--Introduction.--Caraios or Caraïbes.--Brazilian coastal tribes.--Tapuyas.--South-western Amazonia.--Lowland Amazonia.--Eastern slopes of the Andes.--The Chiriguanos.--Tribes of the Gran Chacu. --The Abipones andthe southern tribes
Local Note:
O exemplar da BBM possui dedicatória do autor para Arthur Harshing
Um ou mais foldouts não foram digitalizados.
Type:
LIVRO
Contributor:
Markham, Clements R., 1830-1916
Language:
eng
Subject:
ÍNDIOS DA AMÉRICA DO SUL
ÍNDIOS
Appears in Collections:
Livros

Items in DSpace are protected by copyright, with all rights reserved, unless otherwise indicated.