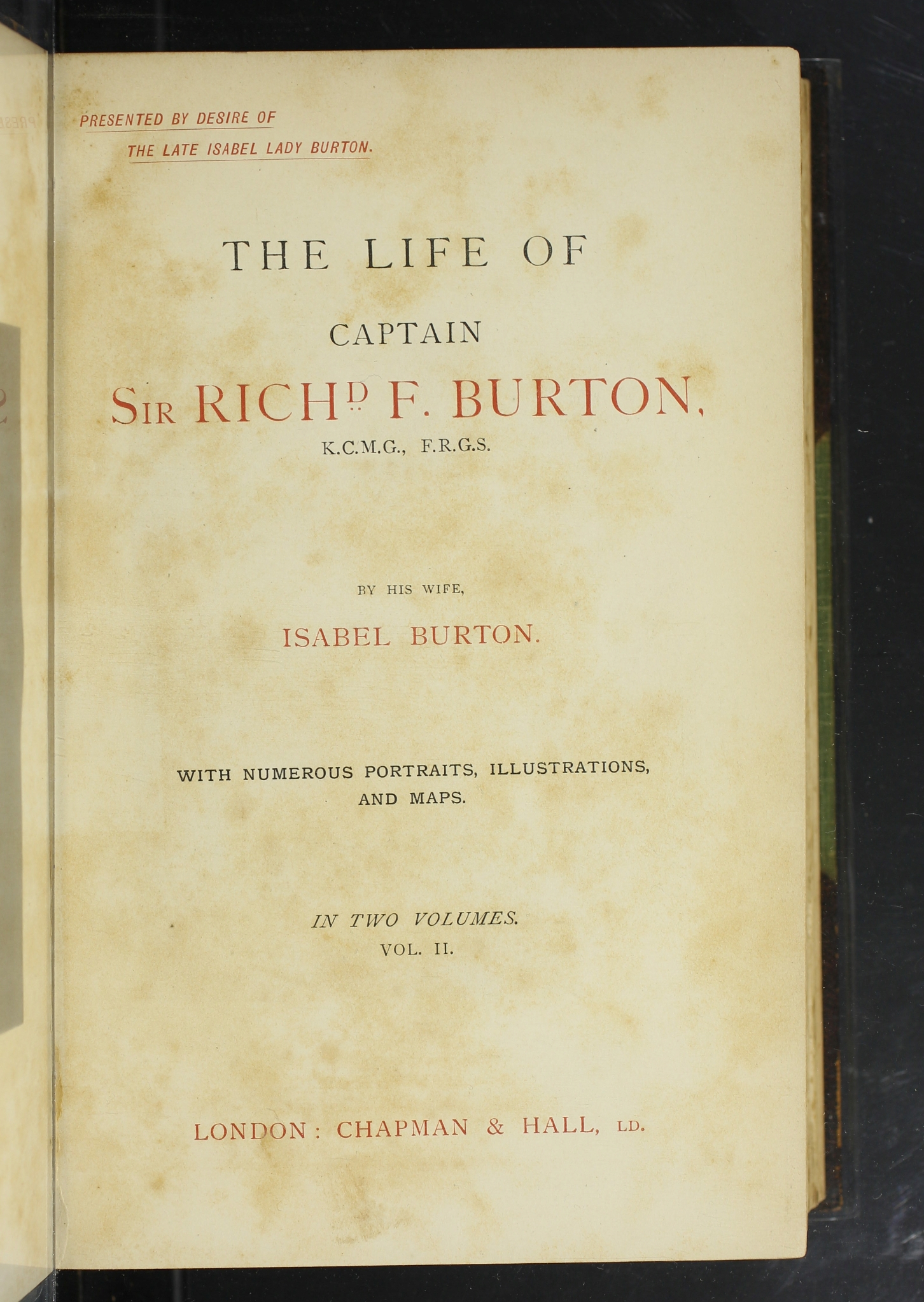 Authors:
Burton, Isabel, 1831-1896
Title:
The life of capitain Sir Richard F. Burton, with numerous portraits, illustrations and maps in two volumes
Publish Location:
Londres
Publisher:
Chapman & Hall
Issue Date:
1893
Physical Medium:
2v.: v.1:xxiii, 1p.s.n., 606p.; v.2: viii, 1p.s.n., 664p, ilmap, 22 x 14 cm
Description:
No alto da página de rosto, gravado: "Presented by desire of the late Isabel Lady Burton"
Retrata alguns aspectos da vida da Marquesa de Santos
Local Note:
Na BBM, encadernação meio marroquim verde, com cantos (lombo desbotado)
Cortes dourados
Subject personal name:
Burton, Richard Francis, Sir, 1821-1890
Type:
BIOGRAFIA
LIVRO
Language:
eng
Linked with:
bbm/7240
Subject:
VIAGENS E EXPLORAÇÕES
Geographical Coverage:
BRASIL
Appears in Collections:
Livros

Items in DSpace are protected by copyright, with all rights reserved, unless otherwise indicated.