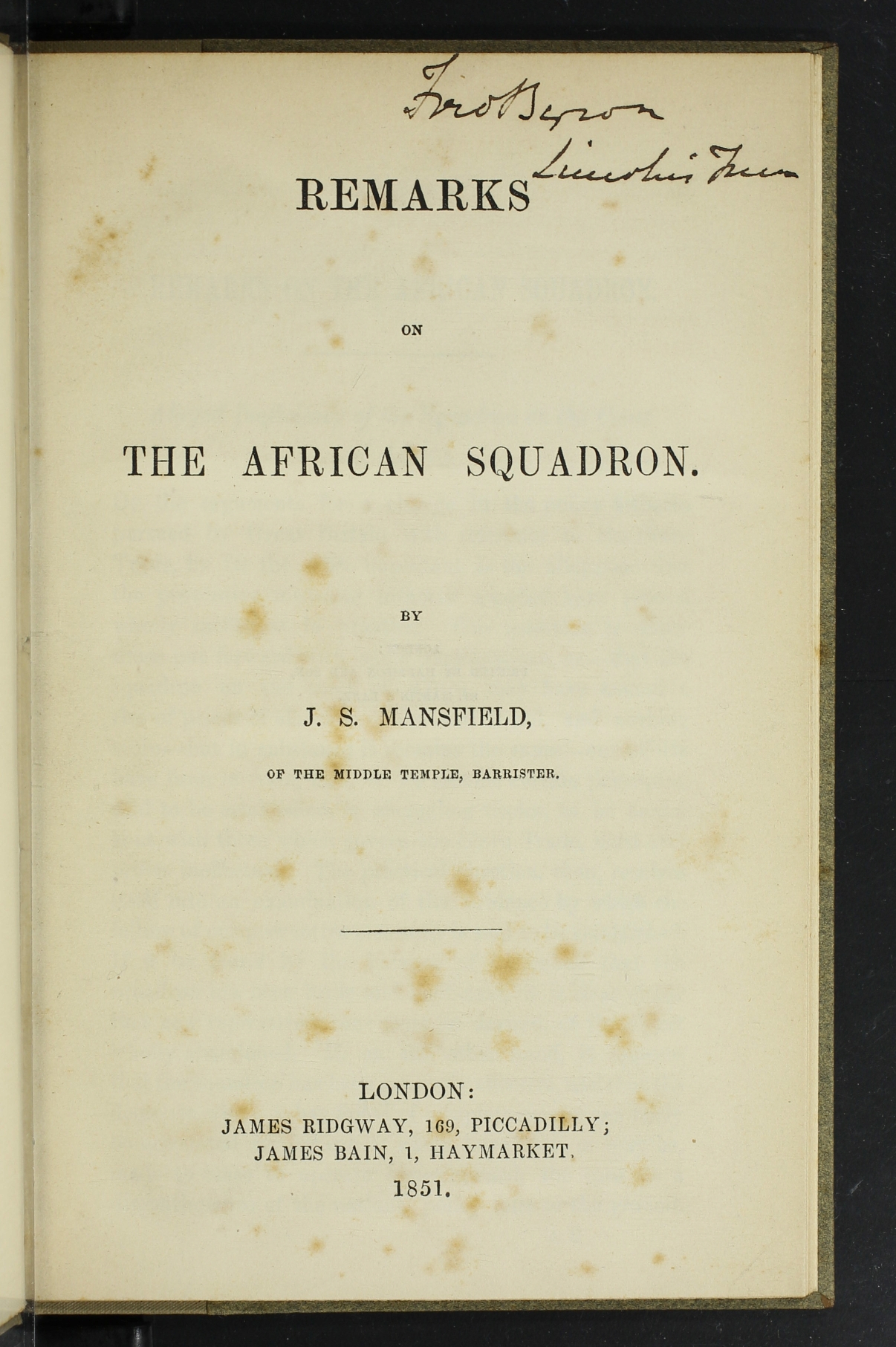 Authors:
Mansfield, J.S.
Title:
Remarks on the African Squadron, By J.S. Masnfield, of the Middle Temple, Barrister
Publish Location:
Londres
Publisher:
James Ridgway
Issue Date:
1851
Physical Medium:
22 p, 20,3 x 13,2 cm
Local Note:
O exemplar da BBM está encadernado em meio tecido verde claro
Type:
FOLHETO
Language:
eng
Subject:
MARINHA MERCANTE
ESCRAVIDÃO
OBSERVAÇÃO
Temporal Coverage:
Século 19
Geographical Coverage:
INGLATERRA
GRÃ-BRETANHA
Appears in Collections:
Folhetos

Items in DSpace are protected by copyright, with all rights reserved, unless otherwise indicated.