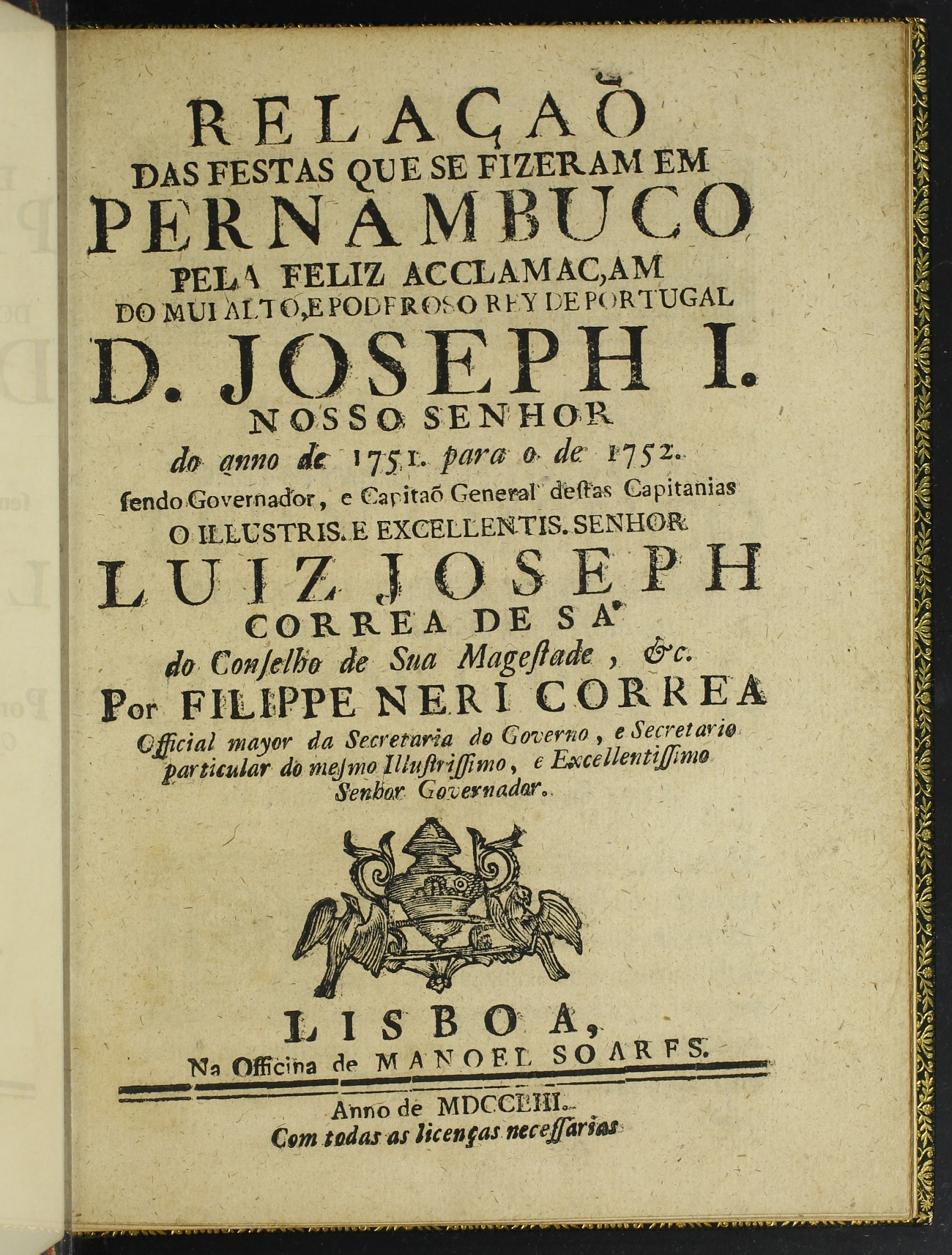 Authors:
Correa, Filippe Neri, fl. 1753
Title:
Relação das festas que se fizeram em Pernambuco pela feliz acclamaçam do mui alto, e poderoso rey de Portugal D. Joseph I. ... do anno de 1751. para o de 1752. sendo governador, e capitaõ general destas capitanias o ... senhor Luiz Joseph Correa de Sá Por Filippe Neri Correa ..
Publish Location:
Lisboa
Publisher:
Na officina de Manoel Soares
Issue Date:
1753
Physical Medium:
22 p, 1 l, 20 cm. (4to.)
Description:
Last leaf blank
Concerns the celebration held in Recife and Olinda
Local Note:
O exemplar 1 da BBM está encadernado em pleno marroquim verde com espelhos e lombo decorados e o exemplar 2 em pleno marroquim vinho com caixa
Subject personal name:
José I, Rei de Portugal, 1714-1777
Type:
LIVRO
Language:
por
Subject:
HISTÓRIA
Geographical Coverage:
PERNAMBUCO
Appears in Collections:
Livros

Items in DSpace are protected by copyright, with all rights reserved, unless otherwise indicated.