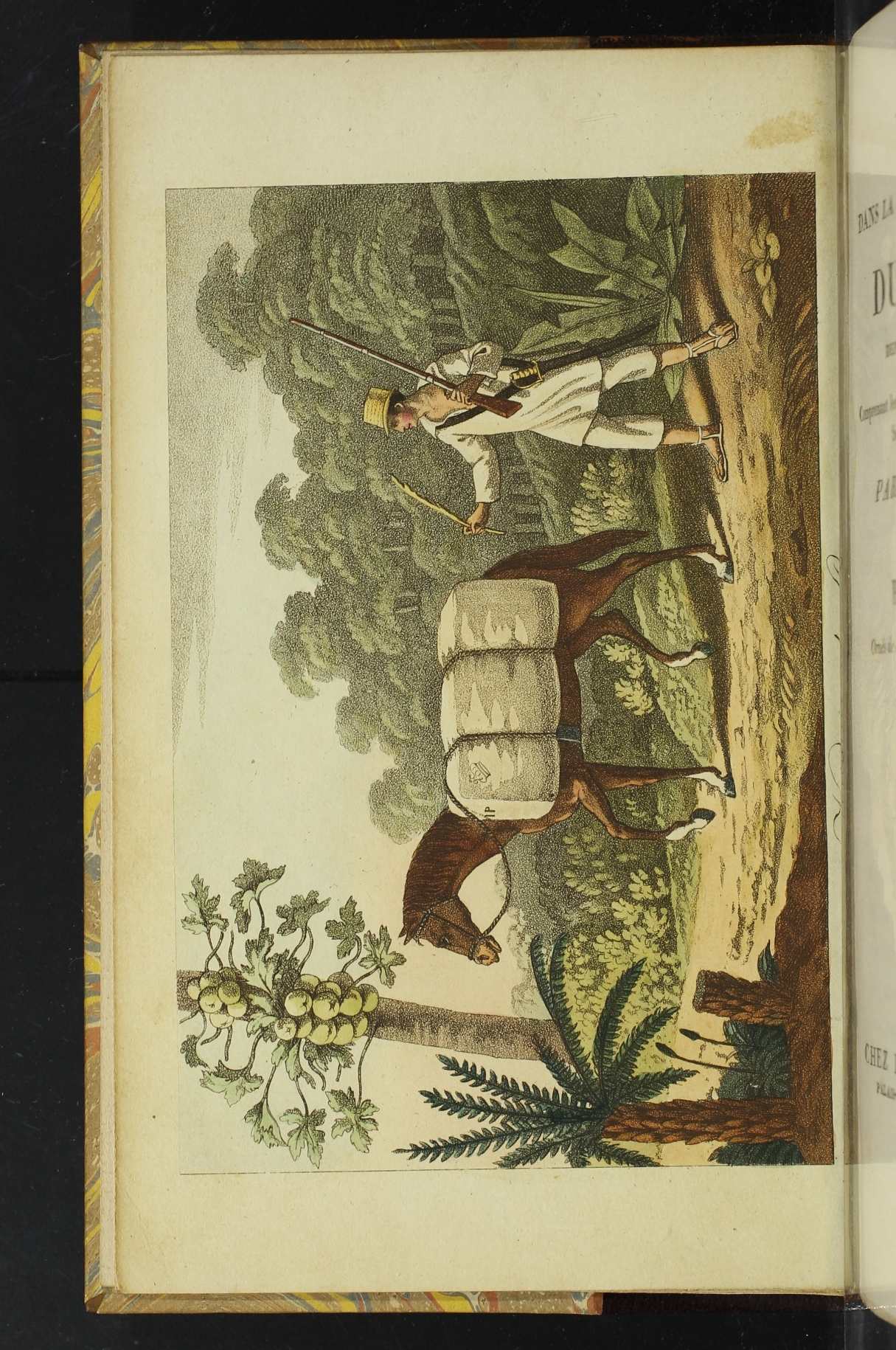 Authors:
Koster, Henry
Title:
Voyages dans la partie septentrionale du Brésil, depuis 1809 jusqu'en 1815, comprenant les provinces de Pernambuco (Fernambouc), Seara, Paraïba, Maragnan, etc.;, par Henri Koster: traduits de l'anglais par M. A. Jay ..
Publish Location:
Paris
Publisher:
Delaunay
Issue Date:
1818
Physical Medium:
2v.: v.1: xlix, 3f.s.n., 376p., front.col., 5 pranchas col., 2 mapas dobr.; v.2: 512p., 2 pranchas col, fronts., plates, 2 fold. maps, 23 cm
Description:
Frontispieces and plates in three states, one colored
Local Note:
Na BBM, encadernação meio marroquim marrom
Um ou mais foldouts não foram digitalizados.
Type:
LIVRO
Contributor:
Jay, A., 1770-1854
Language:
fre
Subject:
GEOGRAFIA
Geographical Coverage:
BRASIL
REGIÃO NORDESTE
Appears in Collections:
Livros

Items in DSpace are protected by copyright, with all rights reserved, unless otherwise indicated.