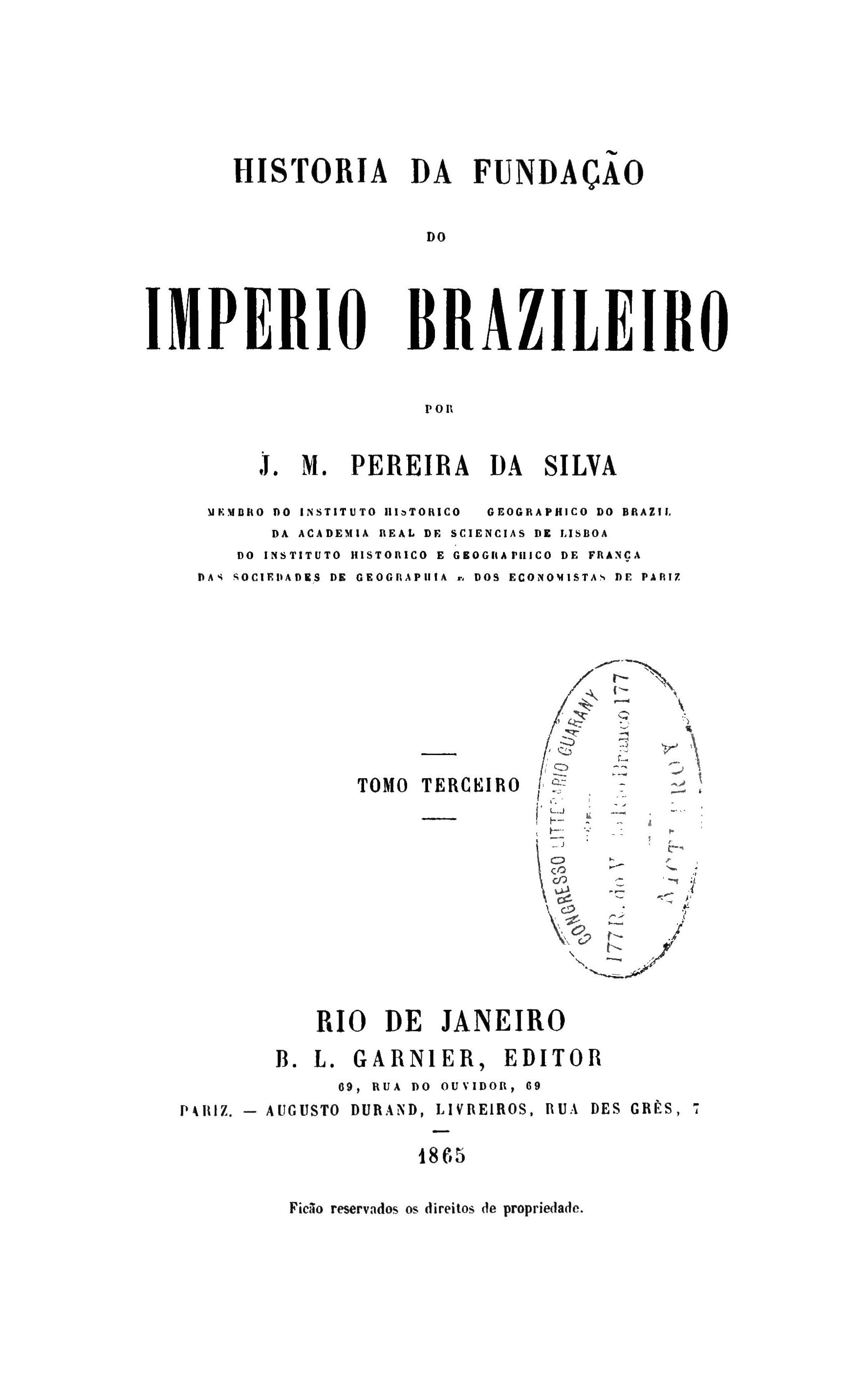 Authors:
Pereira da Silva, J. M., 1819-1898
Title:
História da fundação do império brazileiro (t.3)
Publish Location:
Rio de Janeiro, Pariz
Publisher:
B. L. Garnier, Garnier irmãos
Issue Date:
1864-68
Physical Medium:
7 v, front. (port.), 22 cm
Contents:
Conteúdo: Vols. 2-6 have imprint: Rio de Janeiro, B. L. Garnier; Pariz, Augusto Durand, 1865; -- v. 7: Rio de Janeiro, B. L. Garnier; Pariz, A. Durand e Pedone Lauriel, 1868
Type:
LIVRO
Language:
por
Linked with:
bbm/6978
bbm/6976
bbm/6972
bbm/6973
bbm/6977
bbm/6975
Subject:
PRIMEIRO REINADO (1822-1831)
HISTÓRIA DO BRASIL
Geographical Coverage:
BRASIL
Appears in Collections:
Livros

Items in DSpace are protected by copyright, with all rights reserved, unless otherwise indicated.