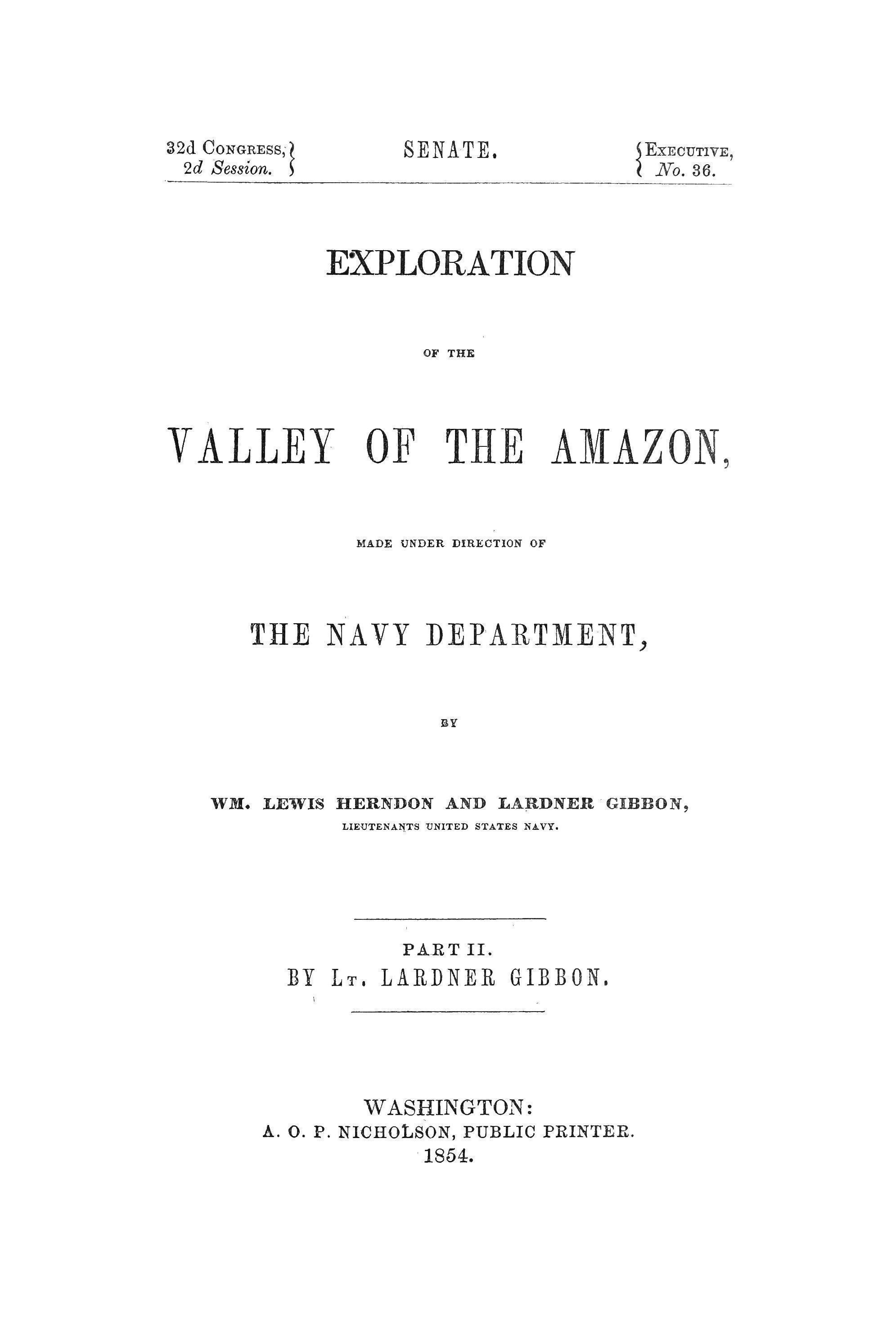 Authors:
Gibbon, Lardner
Title:
Exploration of the valley of the Amazon, made under direction of the Navy Department (v.2)
Publish Location:
New York
Publisher:
Robert Armstrong
Issue Date:
1853
Physical Medium:
4v, ilgrav, 22,5 x 14,2 cm
Description:
[United States] 32d Congress, 2d session. Senate. Ex. [doc.], no. 36
Contents:
v.1: By lieut. Herdon; v.2: By lt. Lardner Gibbon; v.3: Maps, part I; v.4: Maps - Gibbon's report
Local Note:
O v.2 da BBM possui anexo de nota fiscal, ver dossiê n.323
O exemplar da BBM possui encadernação original em plena percalina marrom, acondicionado em caixa, e foi digitalizado em 2009
Type:
LIVRO
Contributor:
Herndon, William Lewis, 1813-1857
Language:
eng
Linked with:
bbm/6777
Subject:
GEOGRAFIA
Geographical Coverage:
VALE DO RIO AMAZONAS
BRASIL
PERU
ESTADOS UNIDOS
Appears in Collections:
Livros

Items in DSpace are protected by copyright, with all rights reserved, unless otherwise indicated.