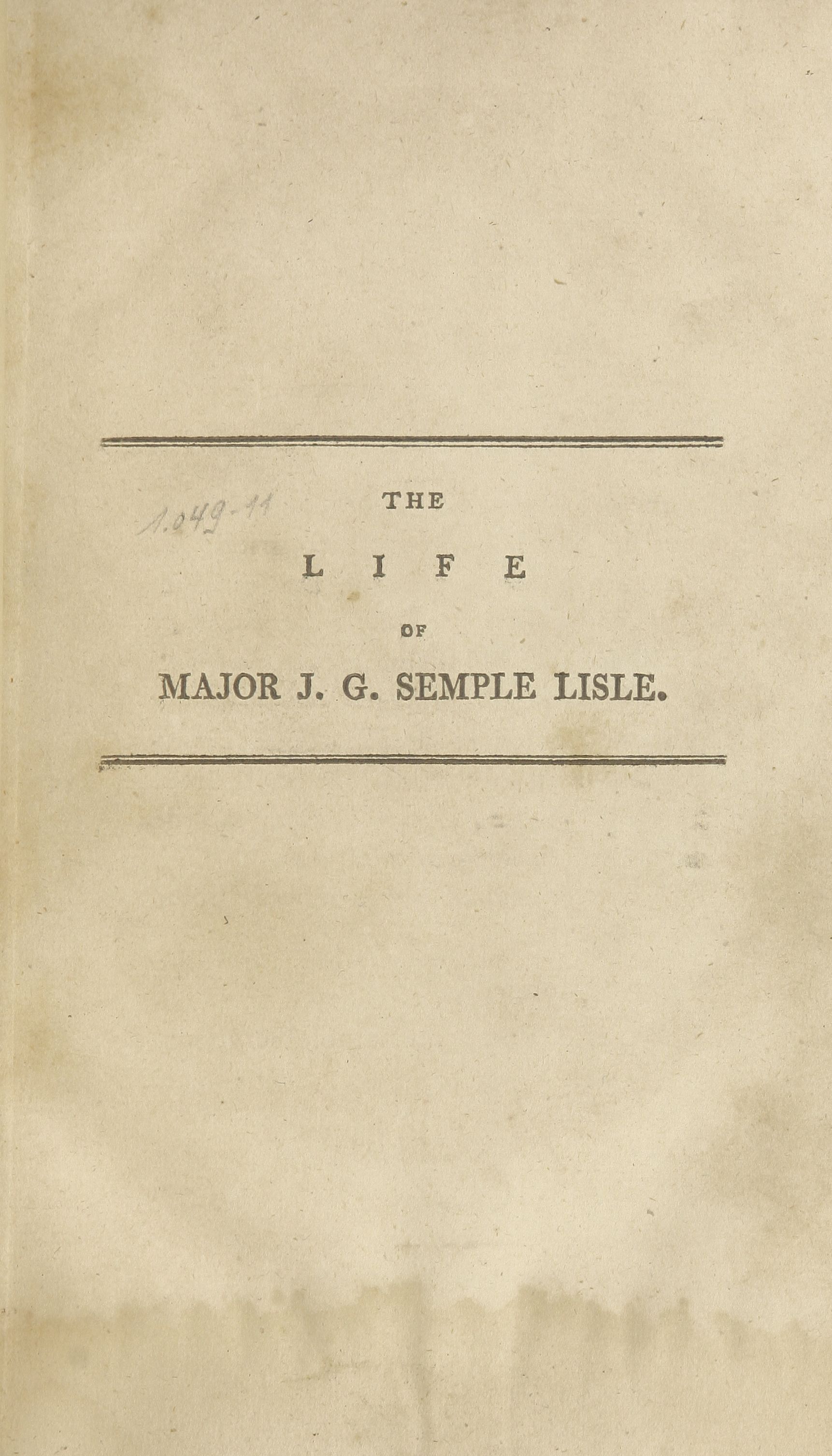 Authors:
Semple Lisle, James George, 1759-
Title:
The life of Major J. G. Semple Lisle; containing a faithful narrative of his alternate vicissitudes of splendor and misfortune. Written by himseld. The whole interspersed with interesting anecdotes, and authentic accounts of important public transactions
Publish Location:
Londres
Publisher:
W. Stewart
Issue Date:
1799
Physical Medium:
xxii, 382p, front, 20,4 x 13 cm
Local Note:
Encad
Subject personal name:
Semple Lisle, James George, 1759-
Type:
LIVRO
Language:
eng
Subject:
AUTOBIOGRAFIAS
BIOGRAFIAS
VIAGENS
Appears in Collections:
Livros

Items in DSpace are protected by copyright, with all rights reserved, unless otherwise indicated.