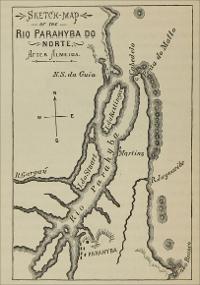 Title:
Sketch Map of the Parahyba do Norte
Issue Date:
1870
Part of:
bbm/4863
General Contents:
Esboço do Rio Paraiba e do Rio Jaguaribe. Mapa faz parte dos relatos da viagem organizada pelo professor Agassiz, ao Brasil, em 1865 e 1866.
Type:
Mapa
Language:
Inglês
Subject:
DESCRIÇÃO E VIAGENS
MAPAS
Geographical Coverage:
RIO PARAÍBA DO NORTE
Appears in Collections:
Mapas

Items in DSpace are protected by copyright, with all rights reserved, unless otherwise indicated.