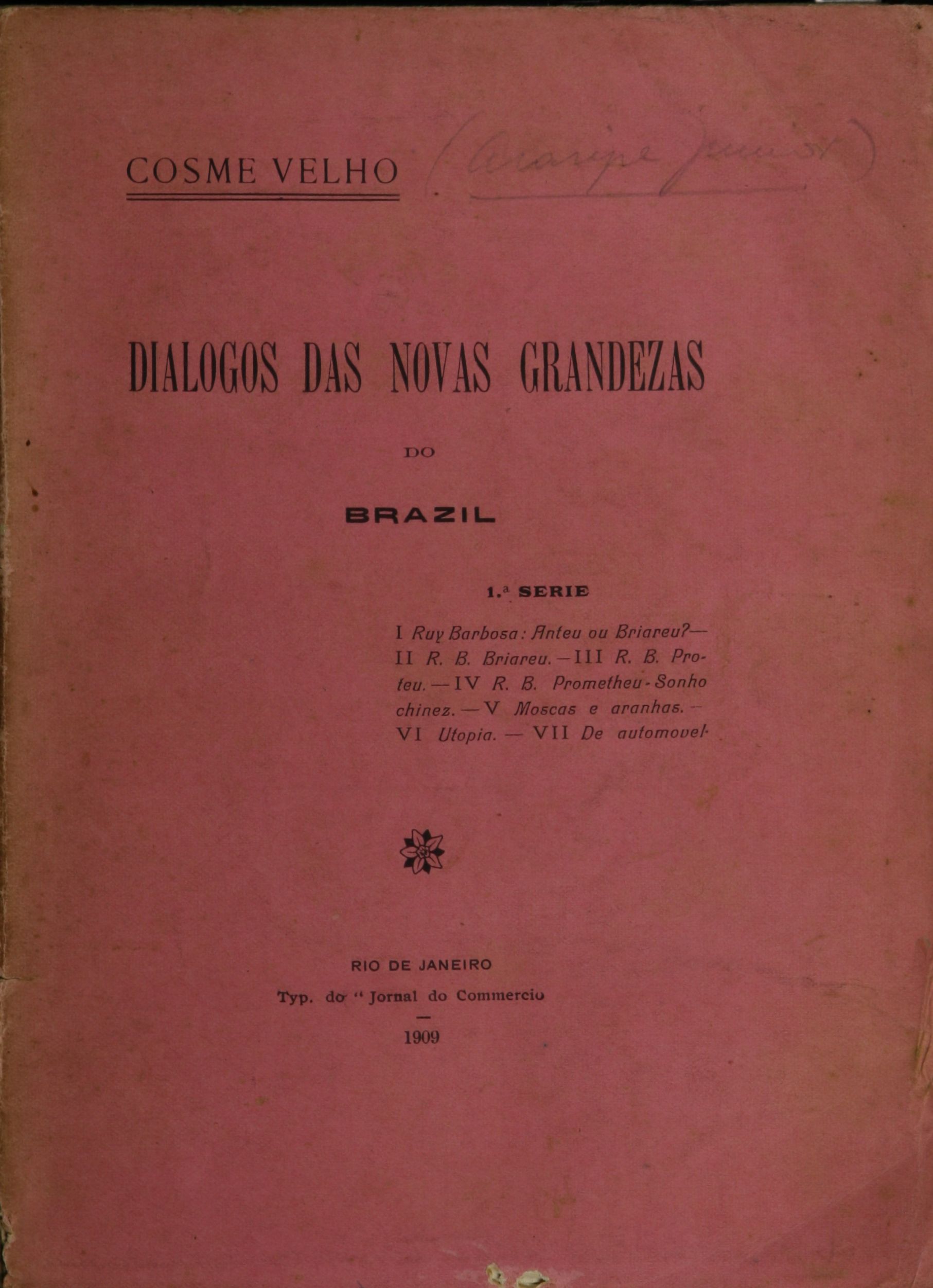 Authors:
Araripe Júnior, T. A. (Tristão de Alencar), 1848-1911
Title:
Dialogos das novas grandezas do Brazil : 1a. série
Publisher:
Rio de Janeiro : Typ. do Jornal do Commercio
Issue Date:
1909
Physical Medium:
132 p.
Description:
Obra escrita sob o pseudônimo Cosme Velho
Author's pseud. at head of title: Cosme Velho Contains als Machado de Assis by Alcides Maya
Contents:
1. Ruy Barbosa: Anteu ou Briareu? 2. R.B. Briareu. 3. R.B. Proteu. 4. R.B. Prometheu-Sonho chinez. 5. Moscas e aranhas. 6. Utopia. 7. De automóvel
Subject personal name:
Barbosa, Ruy, 1849-1923
Type:
Livro
Language:
por
Rights:
Domínio público
Subject:
CRÍTICA LITERÁRIA
Temporal Coverage:
Século 19
Geographical Coverage:
BRASIL
Appears in Collections:
Livros

Items in DSpace are protected by copyright, with all rights reserved, unless otherwise indicated.