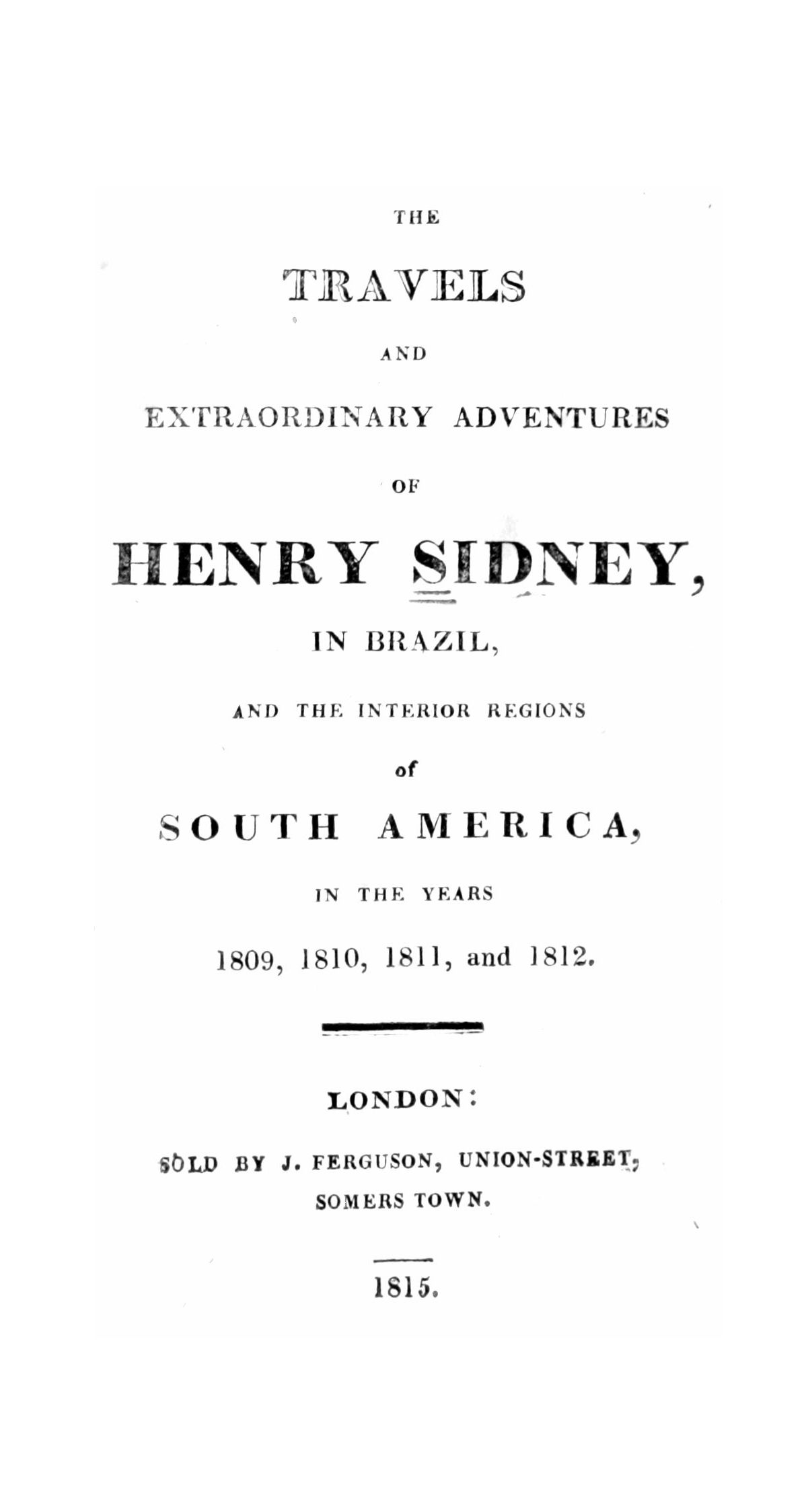 Authors:
Sidney, Henry
Title:
The travels and extraordinary adventures of Henry Sidney in Brazil, and the interior regions of South America in the years 1809, 1810, 1811 and 1812
Publisher:
London : Sold by J. Ferguson
Issue Date:
1815
Physical Medium:
159 p.
General Contents:
Narra as viagens de Henry Sidney ao Brasil e ao interior da América do Sul, entre 1809 à 1812. O autor descreve o Rio de Janeiro e a Bahia.
Type:
LIVRO
Language:
eng
Rights:
Domínio Público
Subject:
DESCRIÇÃO E VIAGENS
Geographical Coverage:
BAHIA
RIO DE JANEIRO
BRASIL
Appears in Collections:
Livros

Items in DSpace are protected by copyright, with all rights reserved, unless otherwise indicated.