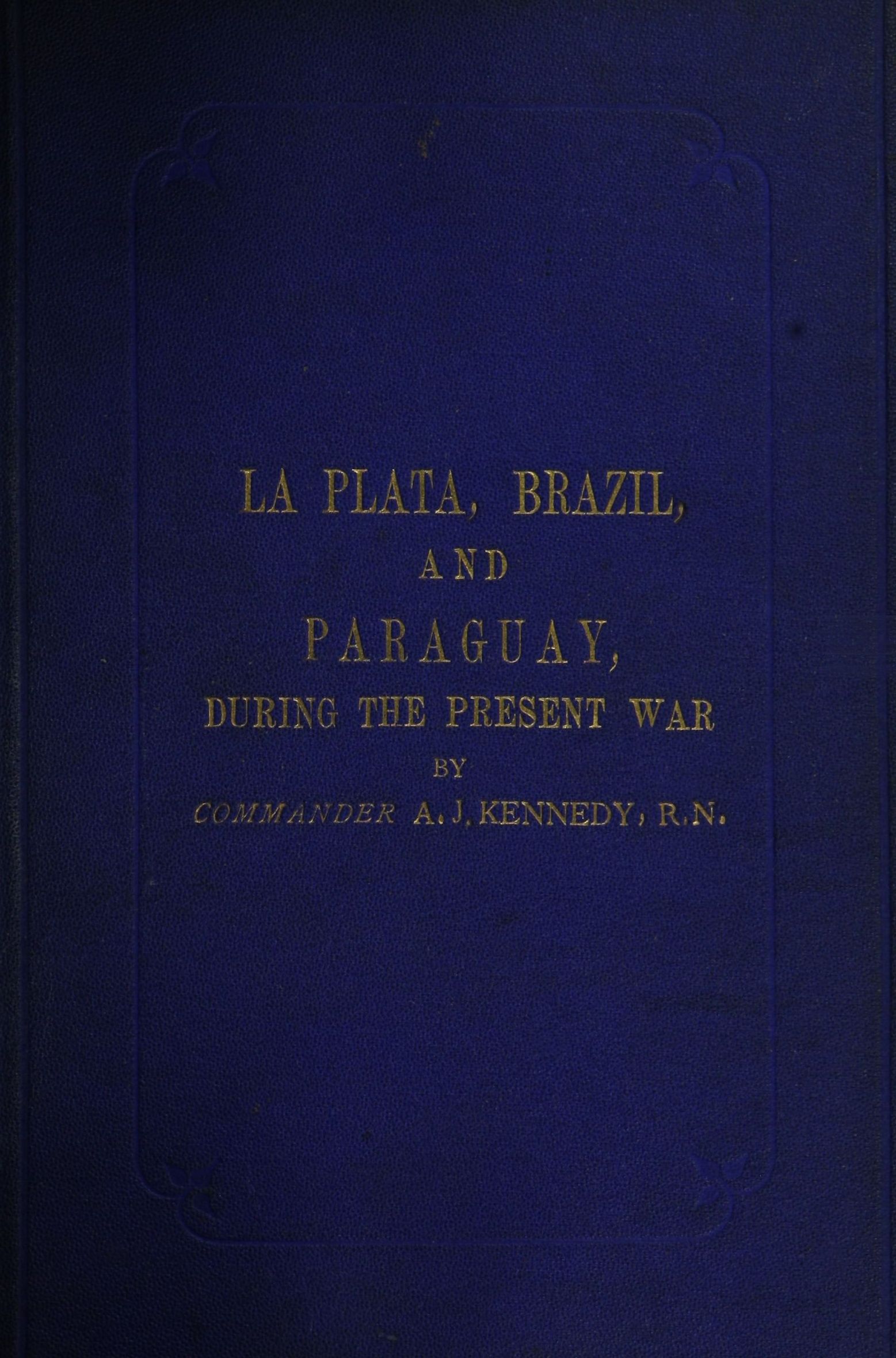 Authors:
Kennedy, A. J. (Andrew James)
Title:
La Plata, Brazil, and Paraguay, during the present war
Publisher:
London : Edward Stanfort
Issue Date:
1869
Physical Medium:
273 p., front., mapa dobrado
General Contents:
Relato da experiência do comandante da canhoneira inglesa "Spider" durante a Guerra do Paraguai. Além de apresentar diversos eventos relacionados ao conflito, o autor descreve algumas cidades, dando especial atenção ao Rio de Janeiro, a Montevidéu e a Buenos Aires.
Type:
LIVRO
Language:
Inglês
Rights:
Domínio público
Subject:
SEGUNDO REINADO (1840-1889)
HISTÓRIA DA AMÉRICA DO SUL
GUERRA DO PARAGUAI
HISTÓRIA MILITAR
Temporal Coverage:
Século 19
Geographical Coverage:
BRASIL
Appears in Collections:
Livros

Items in DSpace are protected by copyright, with all rights reserved, unless otherwise indicated.