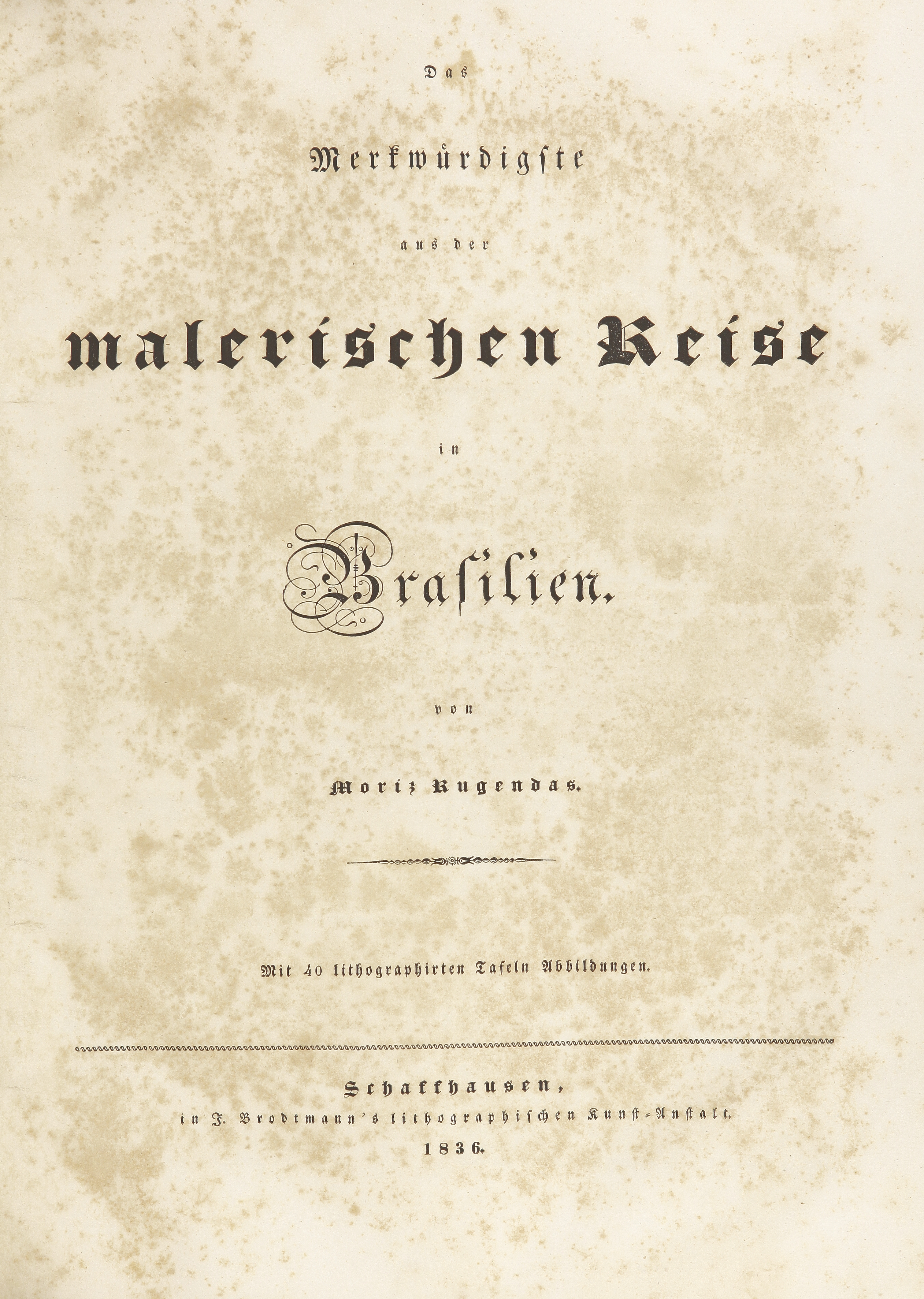 Authors:
Rugendas, Johann Moritz, 1802-1858
Title:
Das merkwürdigste aus der malerischen Reise in Brasilien
Publish Location:
Schaffhausen
Publisher:
J. Brodtmann´s lithographischen Kunst-Anstalt
Issue Date:
1836
Physical Medium:
51 p, plates, 37 cm
Description:
Plates divided into 5 "abthl.," each part with lithographed half-title, not included in collation.
Contents:
Abthl. 1: Landschaften aus Brasilien -- Abthl. 2: Portraete und Trachten der Indier -- Abthl. 3: Sitten und Gebräuche der Indier -- Abthl. 4: Porträte und Trachten der Neger -- Abthl. 5: Leben und Gebräuche der Neger.
Type:
LIVRO
Language:
ger
Subject:
LITOGRAFIA (GRAVURA)
ÍNDIOS
ESCRAVIDÃO
NEGROS
Geographical Coverage:
BRASIL
AMÉRICA DO SUL
Appears in Collections:
Livros

Items in DSpace are protected by copyright, with all rights reserved, unless otherwise indicated.