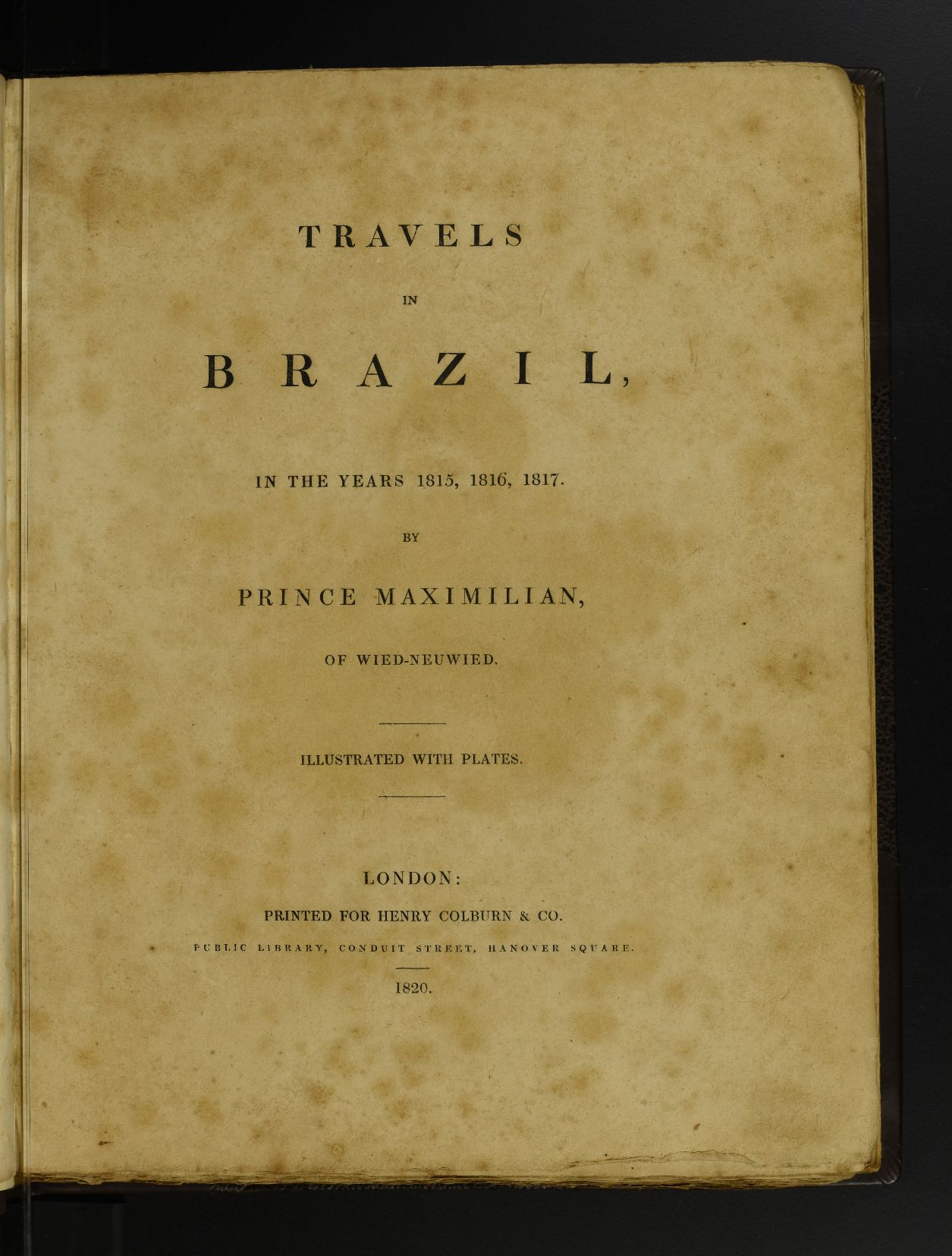 Authors:
Wied, Maximilian, 1782-1867
Title:
Travels in Brazil in the years 1815, 1816, 1817
Publish Location:
London
Publisher:
Printed for H. Colburn
Issue Date:
1820
Physical Medium:
x, 335, [1] p., [1] folded leaf of plates, [6] leaves of plates, ill., port., map, 28 cm
Description:
Translation of: Reise nach Brasilien in den Jahren 1815 bis 1817
"Illustrated with plates."
Plates signed: I. Clark sculpt
Portrait of Prince Maximilian of Wied-Neuwied signed: engraved by H. Meyer
Half-title: Travels in Brazil. Part I
Local Note:
O exemplar da BBM possui anexos, ver dossiê n.40
O exemplar da BBM possui encadernação em meia pelica marrom
Um ou mais foldouts não foram digitalizados
Type:
LIVRO
Contributor:
Clark, John Heaviside, ca. 1770-1863
Meyer, Heinrich, 1760-1832
Language:
eng
Subject:
ÍNDIOS
HISTÓRIA NATURAL
DESCRIÇÃO E VIAGENS
Temporal Coverage:
Século 19
Geographical Coverage:
BRASIL
Appears in Collections:
Livros

Items in DSpace are protected by copyright, with all rights reserved, unless otherwise indicated.