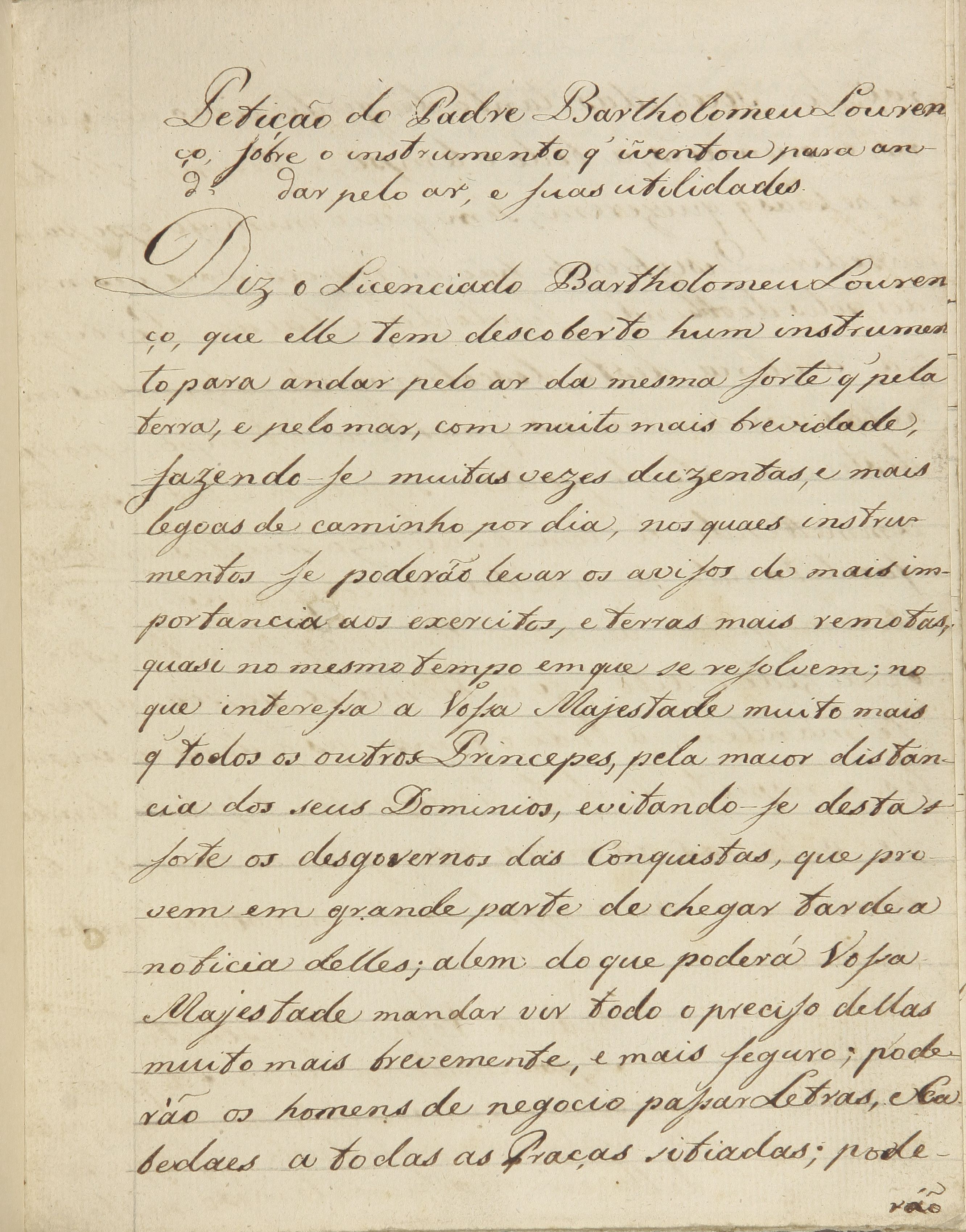 Authors:
Gusmão, Bartholomeu Lourenço de, 1685-1724
Title:
Petição
Publish Location:
Lisboa
Publisher:
Na Offic. de Simão Thaddeo Ferreira
Issue Date:
1774
Physical Medium:
[4] p., 24 cm. (4to)
Description:
Title from headline at opening of text: "Petição," etc., on p. [1]
Imprint from colophon on p. [4]
"Explicação da maquina" on p. [2]; engraved ill. "Figura da nova barca inventada em Lisboa no anno de 1709" on p. [3]
Petition addressed to King João V in 1709; first appeared in print 1774; according to Silva, the date is erroneous since Ferreira had not yet established his printing press by that date
Local Note:
Exemplar da BBM encadernação em cartonagem
Exemplar da BBM folheto manuscrito
Type:
MANUSCRITO
Contributor:
Lima, Oliveira, 1867-1940
Tomás, Aníbal Fernandes, 1849-1911
Language:
por
Subject:
AERONAVES
HISTÓRIA
Appears in Collections:
Manuscritos

Items in DSpace are protected by copyright, with all rights reserved, unless otherwise indicated.