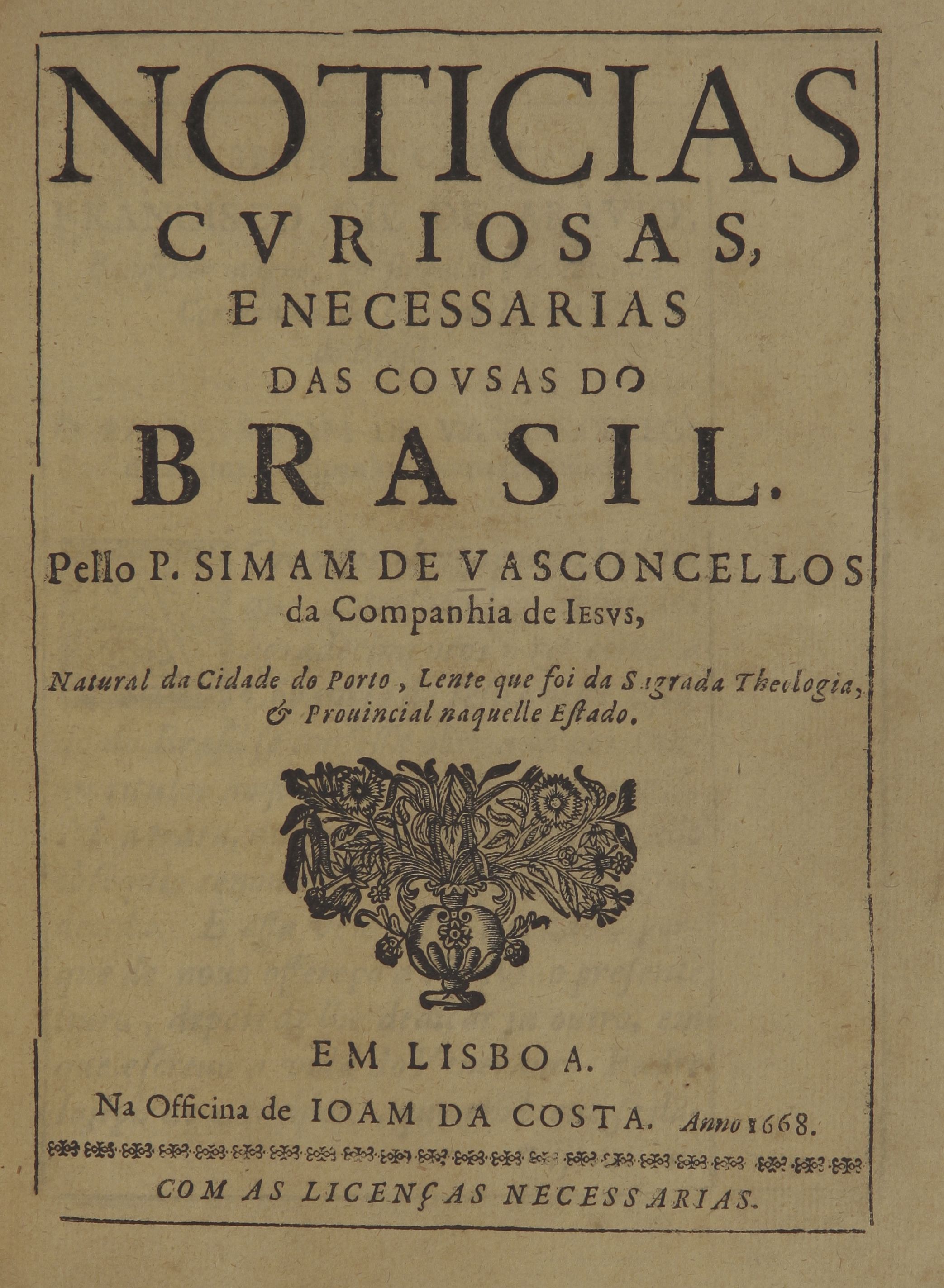 Authors:
Vasconcelos, Simão de, 1597-1671
Title:
Noticias curiosas, & necessarias das cousas do Brasil.
Publish Location:
Em Lisboa
Publisher:
Na Officina de Ioam da Costa
Issue Date:
Anno 1668
Physical Medium:
[8], 291, [13] p., 21 cm. (4to)
Description:
The text is that of the "Livro primeiro-segundo das noticias antecedentes, e necessarias das cousas do Brasil" that precedes the author's "Chronica da Companhia de Iesus do estado do Brasil," Lisboa, 1663
Signatures: * A-2
This ed. printed at the expense of the dedicatee, Francisco Gil de Araujo, but at the author's suggestion to make Brazil better known; see Moraes' comments
Title in single rule black border; text in double rule black border, side notes
Woodcut t.p. ornament, head- and tail-pieces, and decorative initials
Includes index
Type:
LIVRO
Contributor:
Lima, Oliveira, 1867-1928
Language:
por
Subject:
DESCRIÇÃO E VIAGENS
Geographical Coverage:
BRASIL
Appears in Collections:
Livros

Items in DSpace are protected by copyright, with all rights reserved, unless otherwise indicated.